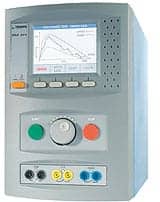 Electrosurgical Analyzer
Rigel Medical, Peterlee, UK, introduces its new lightweight electrosurgical analyzer, the 377, which features a range of easy-to-use custom settings, including a variety of test sequences and power-distribution curves to help improve testing speed and accuracy. The analyzer includes high accuracy and resolution load resistors, a color display with color-coded connection setup help screens, integral memory, and auto sequencing.
Compliant with IEC 60601-2-2, it is also capable of checking the correct and safe performance of electrosurgical devices during routine, type, and production line testing to high extremes of accuracy.
(813) 886-2775
www.rigelmedical.com
---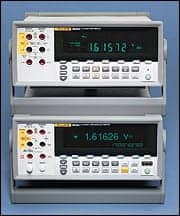 Bench Digital Multimeters
Fluke Corp, Everett, Wash, now offers enhanced versions of the Fluke 8808A 5.5-digit digital multimeter and the 8845A/8846A 6.5-digit precision multimeters. New enhancements include a USB to RS232 cable adapter, allowing users to connect to a PC USB port, and FlukeView forms basic software, which lets users document, store, and analyze individual readings or a series of measurements, then convert them into professional-looking documents that can be saved and printed. An optional version of the software, FlukeView forms plus designer, allows users to edit existing forms or create custom ones.
Additionally, the company has extended the warranty period on these meters to 3 years.
(888) 308-5277
www.fluke.com
---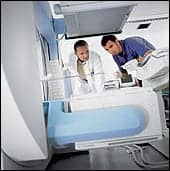 Tailored Service Plans
Siemens Healthcare, Deerfield, Ill, introduces proactive plans, new service plans that align service coverage pricing with actual system usage, allowing facilities to select a plan that matches the volume of exams performed. The plans combine popular service offerings with a new selection of service plans based on exam volumes. The new plans bundle standard coverage features with optional additions, such as the guardian program, which offers live remote monitoring in real time, and a variety of after-hours service features, which depend on the plan level selected. Proactive plans are currently available on angiography, computed tomography, and molecular imaging systems.
(800) 888-7436
www.siemens.com/healthcare
---
Radiology/Mammography Testing Meters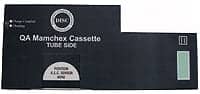 Diagnostic Imaging Specialists Corp (DISC), St Malo, Manitoba, Canada, offers the QA Mamchex and QA Radchex meters, designed to check and document the performance of mammography and general radiology machines and compare CR to film/screen systems. Both meters can directly simulate any manufacturer's CR system response and x-ray beam quality parameters, and can initially calibrate and troubleshoot the x-ray tube, CR plate reader, and AEC. When setting up or calibrating a CR system, the meter serves as imaging plate and plate reader, and provides its light-output reading instantly after every exposure, eliminating the need to process the imaging plate in a separate plate reader.
(860) 799-0526
www.discorp.ca