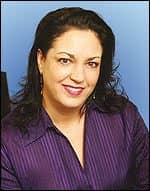 Julie Kirst, Editor
Have you noticed a dip in morale lately? Or maybe you've sensed a lack of motivation in your department? According to ComPsych Corp, Chicago—a provider of employee assistance programs that address wellness and work-life issues—its recent survey calculated that almost one-third of human resources managers see workforce morale as their biggest challenge.
Our feature this month, "Departments in Transition," delves into the current motivation challenges departments grapple with brought about by the stress and scaling back these economic times have forced upon departments. The ongoing trend of doing more work to meet budget demands does take its toll, and a loss of motivation is one of the casualties. As hospitals face dwindling profits and continue to constrict budgets, the biomedical profession as a whole will also feel the effects.
Alan Gresch, director of corporate clinical engineering at Aurora Health Care in Milwaukee, and the new chair of AAMI's clinical engineering management committee, has a passion for transforming the profession to help its members reach their full potential. As a recent contributor to our Biomeds' Best Practices blog, he shared his ideas for helping departments achieve excellence, which involve honest communication and a commitment to the professional growth of employees. Alan knows that in promoting excellence, a lack of motivation can be an obstacle to actually achieving it. Here he shares some ideas on how Aurora has moved forward.
What do you see as key points that will transform and enhance the profession? Providing training and resources for clinical engineering leaders that will equip them with the business, leadership, and salesmanship knowledge and skills to take the profession beyond just a PM and break/fix entity. We need to become a group that is well-aligned with the clinical goals and strategies of the organizations we serve that brings optimum value and performance well beyond the traditional clinical engineering role.
According to Alan, there needs to be a "willingness and commitment to create a new paradigm for what clinical engineering departments can do so that departments can move from a support role to a strategic role in health care."
What can happen when a department is motivated to excel? All begin to see what is possible, and every member of the team starts holding themselves and each other to a higher standard and looks for opportunities to do more of the things that really matter to our customers.
What are the employee changes you have implemented that have brought the most success? First and foremost is changing the attitudes. With raising the bar in the performance review process, we have a higher expectation of ourselves and thus have become a more integral part of the health care delivery team. We figured out what it would take to figuratively climb out of the basement and made it happen. If you want the respect and treatment of a health care professional, you have to act and present yourself as such 100% of the time. We must create a career ladder and provide training and advancement opportunities for those who earn it. No one gets a promotion based on longevity. If you demonstrate the work ethic and commitment to excel, you will be rewarded—not before. One of my favorite quotes from Vince Lombardi is, "The dictionary is the only place that success comes before work. Hard work is the price we must pay for success. I think you can accomplish anything if you're willing to pay the price."
Julie Kirst