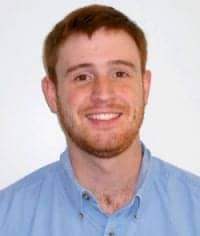 Chris Gaerig
With all of the responsibilities and duties assigned to health care technology management departments, it becomes easy to get overextended. The same goes for independent service organizations (ISOs) that look to offer optimal service to biomed shops across the country. However, Modern Biomedical & Imaging Inc has kept its focus squarely on the imaging and biomedical services industry. Serving biomed technicians since 1978, the Texas-based company has maintained a consistent focus on its core business while maintaining a high level of service for its national client base. 24×7 recently sat down with Kyle Muzny, director of business development, Modern Biomedical & Imaging Inc, to discuss the company's history, how it serves the biomed community, and some of the issues currently facing the industry.
24×7: Can you discuss the history of Modern Biomedical?
Muzny: Modern has been providing biomedical services since 1978. Our CEO, Randy Bullard, learned the technical side of the industry from training in the Air Force. After a few years in the field, he branched out in East Texas and founded our company. Modern has since moved its home offices to Dallas, where the ease of travel to both our current and future accounts throughout the US became a necessity. Even though Modern has seen this industry evolve and adapted by staying ahead of the technology curve, our mission, values, and culture have stayed true.
24×7: In your words, what is the company's mission?
Muzny: Modern's mission is to provide our client hospitals an equipment maintenance program of exceptional quality and integrity to ensure that clinical equipment needed to support the continuity of patient care is readily available and maintained to the highest standards for safety and effectiveness.
24×7: What is the geographic reach of Modern?
Muzny: Modern is a national company. Throughout our history we have provided biomedical services to health care facilities throughout the majority of the continental US. With corporate aviation playing a huge role in our company, geography has never been an issue.
24×7: Are all of your repairs on-site, or do you offer depot services as well?
Muzny: We do not provide depot services. Modern employees do all of the preventive maintenance and repairs on-site. Of course, some modalities may require subcontracted service or depot repair by the manufacturer.
24×7: What are some of the other services that Modern offers?
Muzny: One of the things that sets us apart from most of our competitors is that biomedical and imaging services are all we do. But, there are numerous services that go into providing an asset management program. Things like developing and maintaining TruAsset, our own CMMS [computerized maintenance management system], putting out monthly recalls, prepurchase evaluations, and parts sourcing are only some of the services besides high-quality maintenance and repair of medical equipment that Modern provides.
24×7: What training services do you offer?
Muzny: All of our employees undergo continuing education. If it will benefit the client, the employee, and Modern, we always push our employees to continue to learn. This philosophy has allowed us be the best for over 34 years now. If you're not adapting to the advances in technology, you can't survive in this industry.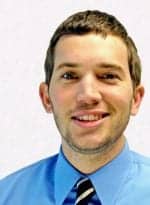 Kyle Muzny
A Quick Take
24×7: Can you tell me about your history in the health care technology management/medical device industry?
Muzny: I've been working with Modern Biomedical for a few years now as the director of business development. Before that, I received my education in biomedical sciences from the University of Oklahoma and became intrigued with the growing technology of medical devices. The health care industry is a great one to be in and, specifically, there are a lot of opportunities in health care technology management.
24×7: How has Modern's business model changed since the increase in networking?
Muzny: Our business model, per se, has not changed at all. However, sending employees to school on specific modalities that have proprietary software is becoming the norm. With medical equipment becoming more and more intricate in how it networks with monitoring and medical records, it's imperative for us to stay up-to-date on training and software requirements.
24×7: What do you feel is the biggest challenge currently facing the biomed community?
Muzny: Getting administrative support for a top-tiered biomed program. A medical facility's main focus is patient care, as it should be. They build their physician and nursing staffs by selecting top patient care providers. It is what they do. Very seldom do we see administration or HR doing a technical evaluation on a biomedical or imaging service technician.
24×7: Why do you think that is?
Muzny: It is usually out of their area of expertise. They will hire based on the applicant's resume and past employment history. If they succeed and hire the right team, this team needs the full support at the top level of administration to ensure the technician's skills are kept up through continuing education and they are compensated according to their responsibilities. If the administration fails to hire the right people and support their development, they will look outside their own team to the OEMs and ISOs to support their facility.
24×7: How does Modern Biomedical help alleviate those struggles?
Muzny: Modern alleviates this problem by hiring the right people. You get the right team in place, you train, you motivate, you offer corporate support, you offer career paths; these are the ingredients for a successful biomedical team.
24×7: What does Modern Biomedical have planned for the future?
Muzny: Continue providing the highest level of service to our clients. We've had the same philosophy since 1978, and it works. Technical expertise, fitting in with the hospital's culture, efficient customer service: these things add up to perpetual customer satisfaction.
---
Chris Gaerig is the associate editor of 24×7. For more information contact .