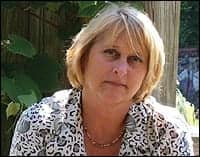 Mary Coker
One of the biomedical community's most inhibiting obstacles toward better recognition has always been the lack of a unified voice for tackling relevant issues on a national level. For Mary Coker, founder and current board member of the Medical Equipment and Technology Association (META), developing this voice has taken the better part of a decade. Coker, by day a district manager for Masterplan, Norfolk, Va, started META to plug a gap in an often heavily regionalized, or altogether isolated, biomedical industry. Coker envisioned creating an organization that would widely promote biomed interests to the greater medical community and provide a unified voice for biomeds across the nation.
Coker's concept was solid, but the road to creating a working organization did not come without hiccups. Working with no start-up capital or sponsoring organization, Coker began her quest by gathering friends and industry veterans together to determine if the time was right for a national association. "As far back as the year 2000 I saw the need and felt that it was time to have a national organization," Coker says. "So I got a steering committee together, with clinical engineers and well-known people in the business, to brainstorm."
Eventually, her diligence paid off. After months of conference calls and extensive industry surveying, META managed to flesh out a mission statement, which was followed up with 3 years of behind-the-scenes development and evolution. Finally, in 2003, META got a huge push forward when AIV and technical training center DITEC made contributions to help get the start-up off the ground. For the next 3 years, META worked at a much more spirited pace, building a solid foundation and forging an efficient legislative system that works to give the biomed community a unified voice based on individual input. By 2006, META had officially graduated from idea to reality. "We formed a board to start working through all the housekeeping, the bylaws, the constitution," Coker says. "At that point we had a board and we were offering true membership for the first time."
Members Only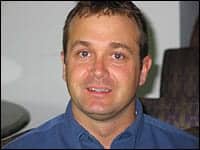 Chris Becks
While META board members cluster mainly around the Eastern seaboard and Midwest, members stretch across the country and even the globe. Keeping track of such a diverse organization is the mission of Acting President Chris Becks, who, apart from his duties at META, operates his own Wisconsin-based ISO. "My main charge is to grow the membership, positively promote META, and actively promote biomeds throughout the heath care industry," he explains. Under Becks' direction, membership has rocketed to nearly 1,500 biomeds and counting, thanks in part to a groundswell of support from influential industry leaders and outside groups such as the American College of Clinical Engineering. And although META still receives support from individual biomeds looking to get involved, organizational partnerships forged with large ISOs and health care facilities also help bring in members in bulk.
At nearly a decade since conception, META is an organization with its gears continually in motion. In 2008, it received 501(c)3 nonprofit status in Wisconsin, created an annual biomed photo contest, and began granting an annual scholarship, thanks to a generous donation from author Leslie R. Atles. And while a continued expansion into hospitals everywhere is still a chief focus area for the group, it is not the only priority. Also on the docket are plans to improve communication and dismantle roadblocks within the industry, which fits in squarely with the organization's chief tenets. "The purpose of META is to bring together the biomed community, to verify the profession, and to work through issues," Coker says.
One such issue involves improving efficiency of finding when products reach their end of life. A key benefit of being a META member is access to the organization's unique E2L program, which is a searchable, online database that houses detailed information concerning the end of life or end of service of a variety of medical devices currently on the market. "Users can not only find out the end of life on a piece of equipment, but can usually download any official documentation from the manufacturer," Becks says. "So the biomed can go to the purchasing departments and really assist them in the equipment planning process."
Come Together
Being a national organization, META has also developed occasions for networking, to bring biomeds together who ordinarily would not have the opportunity to connect. To further this goal, META has developed an online listserv exclusively for biomed educators, and also hosts a variety of conference calls to let biomeds from all over share ideas. "That's become a bit of META's strength," Becks says. "There are some facilities where biomeds are dealing with issues that others have conquered."
Fresh perspectives aside, geographic diversity can slacken progress. Time zones, tight schedules, and mounting workloads have led to big challenges when it comes to getting work done. "We're working people," Coker says. "Our members are not all managers who have the luxury of closing the door of their office. The challenge is that they schedule something to get done and then have to go repair a piece of equipment."
Finding the opportunity to meet face to face is naturally another major concern. To solve this dilemma, the organization has begun sponsoring the annual MD Expo conference, to be held this September in Nashville, which will also be the site of an off-site META meeting. This year, the organization will be using the occasion to unveil new partnerships and networking opportunities for members, which are still in the production pipeline. "Announcements will be forthcoming as we get a little closer to September," Becks says.
Reaching Out
Currently, META is looking to the biomedical community for support from biomeds passionate about individual aspects of their profession who are looking to work together to reach common goals for the benefit of the industry. To this end, META hosts a variety of committees, dedicated to areas such as membership and education and designed to address relevant issues and engineer novel solutions. "The stronger our committees are, the bigger the voice we will have to further education, shop standards, and guidelines," Becks says, adding that biomeds willing to donate as little as an hour a month can make a big difference. Other ways to get involved, according to Becks, include visiting META's Web site (www.mymeta.org) and sending in ideas or suggestions. "There's a link there where you can e-mail us ideas or topics you would like to see META move forward with," he says.
Moving forward will undoubtedly require more than just considering good ideas; it will likely require some focusing as well. "There are a lot of topics out there," Becks says. "It's tough for any one organization to handle all of them, which is why one of our goals for 2010 is to focus on three to five projects that META as an organization can tackle." Long-term projects may include working through proposed biomedical legislation, developing a body of knowledge for the profession, or debating continual integration with IT.
For META, simply taking a stand on issues most important to biomeds may be the best way to achieve results. "This profession has been almost completely driven by everybody who doesn't actually do this work," Coker says. "We need to be the drivers and come up with the solutions, instead of letting others set standards when they may not understand the true logistics."
In short, the organization is focused on a prosperous future with a growing role for biomeds, both seasoned and green, to help shape their industry. "It's not about what META can do for you," Coker says. "It's what you can do for META. It's what you can bring back to the biomed profession."
---
Stephen Noonoo is associate editor of  24×7. Contact him at . To find out more about META visit its Web site at www.mymeta.org.