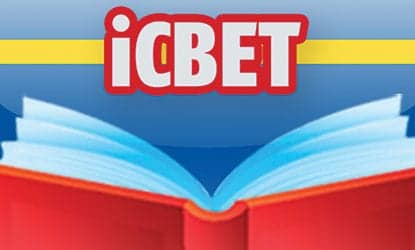 CBET Study in a Flash
The iCBET flashcard app—created by Certified Biomedical Equipment Technician Manny Jimenez, CEO, Inner-City Medical Systems, New York City—helps prepare biomedical equipment technicians studying to take the certification exam. The app offers 780 flashcards that cover the six topics presented on the CBET test, including anatomy and physiology, safety in health care, fundamentals of electronics, health care technology function, health care technology problem solving, and health care technology. The initial download for $1 includes 180 flashcards, with 30 cards per topic. The app offers upgrades for more flashcards, ranging from $3.99 to $9.99 for the entire set.
Reviewed for accuracy by a group of certified biomedical equipment technicians, the app enables on-the-go study, anytime, anywhere. The company plans to have the iCBET flashcard app available for Android in February 2013. (888) 923-BMET; www.icbetapp.com.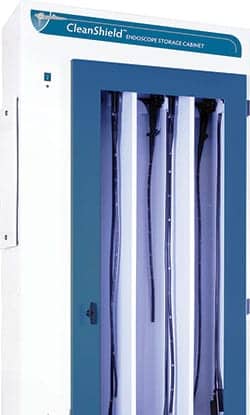 Endoscope Storage Cabinet
The CleanShield endoscope storage cabinet from CS Medical LLC, Creedmoor, NC, provides a dedicated storage area that protects endoscopes from potential damage and minimizes environmental contamination of the disinfected endoscopes. CleanShield's thermally fused polypropylene material is nonhygroscopic. The cabinet also has hanging mounts that allow each endoscope to hang vertically while being bathed in clean, filtered air. CleanShield holds up to nine disinfected endoscope probes. CleanShield meets the recommendation of the Society of Gastroenterology Nurses and Associates for storage of disinfected endoscopes. (877) 255-9472; www.csmedicalllc.com.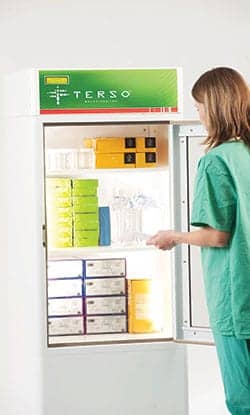 RFID Cabinets, Refrigerators, and Freezers
Terso Solutions Inc, Madison, Wis, offers radio-frequency identification (RFID) cabinets, refrigerators, and freezers. With RFID technology, Terso's units allow those with preauthorized access badges to add or remove inventory, which is also tagged with RFID technology. A Web-based inventory allows global access to the units' content and usage histories. Terso cabinets come in 7.9-cubic-feet and 25-cubic-feet varieties. Two freezers offer a -30?C to -20?C control range, while an ultra-low-temperature model reaches -50?C to -86?. Terso's 5.5-cubic-foot refrigerator comes with features such as a door-ajar alarm. (888) 376-0257; www.tersosolutions.com.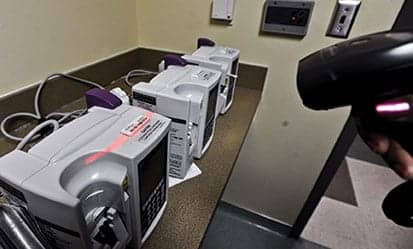 Asset Management System
The Star Trax asset management system from US Med-Equip, Houston, uses RFID technology to manage asset retrieval and tracking. Star Trax provides the ability to see real-time visibility and utilization status reports for each piece of equipment being processed through the system. Additionally, the utilization reports allow C-suite executives to better assess capitalization and gauge inventory. Star Trax's SMARTS system generates invoices, creates usage and expense reports, tracks equipment, compiles safety and Joint Commission data, and prompts management when medical equipment is due for preventive maintenance. Star Trax also can reduce the amount of lost or stolen medical equipment. Using RFID technology, an asset management representative can go to a patient floor to trigger the scanner, which notifies the representative if a piece of equipment is located within 15 feet, regardless of direct line of sight. (877) 677-7767; www.usmedequip.com.