Fluke Biomedical, a manufacturer of biomedical test and simulation products, has one primary goal: to ease the workload of biomedical technicians and clinical engineers through the design of compact, universal test equipment. The company utilizes customer interaction and feedback as a means to design industry-inspired, portable devices. Foregoing the recent trend of designing individual devices for each procedure, Fluke includes as much functionality as possible in its new products. 24×7 spoke with Dominic Ivankovich, general manager, Fluke Biomedical, to discuss the company's new ProSim 8 simulator, trends in the health care technology management industry, and the company's new educational program.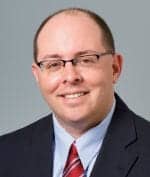 Dominic Ivankovich
24×7: Can you tell me a bit about the history of Fluke Biomedical? When did it start? How has it grown?
Ivankovich: Fluke Corp is a subsidiary of the Danaher Corp, which is a Fortune 500 company. Fluke Biomedical joined the Fluke family of companies in 2002, bringing together brands like Bio-Tek Instruments, DNI Nevada, and Dale Technology. In 2004 we added the Victoreen brand, and Metron of Norway in 2005.
24×7: Can you tell me about your professional history and how you began working at Fluke?
Ivankovich: I joined Fluke in 2003 after completing my MBA from the Kellogg School of Management at Northwestern University. During my time at Fluke, I have held roles in marketing, operations, business development, and as the general manager of both the automation and biomedical divisions of Fluke. Prior to joining Fluke, I held several senior engineering roles at Cargill, where I was responsible for designing, building, and starting up large-scale processing facilities.
24×7: Can you please tell me a bit about the ProSim 8 and other ProSim products?
Ivankovich: The ProSim products are multiparameter patient simulators. Customers who want a comprehensive tester can choose the ProSim 8, which simultaneously simulates ECG, respiration, temperature, IBP/cardiac catheterization, cardiac output, and NIBP, and provides SpO2 functional testing with the option to wirelessly transfer test data to a laptop. Users who don't need all of this can choose the handheld ProSim 4, which measures ECG, respiration, IBP, and NIBP in a user-friendly touchscreen design. We think both these products represent the best of what Fluke Biomedical is about: building high-quality tools that help our customers protect their reputation.
24×7: What was the inspiration behind the ProSim 8 design?
Ivankovich: The inspiration behind the ProSim products was really our customers. Everything we do is focused on making their job easier. With the ProSim products we knew we could help people do their job better and faster by creating multifunction products that can be easily carried to where the work gets done.
24×7: Did Fluke talk with biomeds prior to the design of the ProSim 8?
Ivankovich: We employ voice-of-the-customer R&D [research and development] methodologies for all new products—that is one of our core values. But the level of involvement by everyday biomeds during the ProSim 8 design process was unprecedented in Fluke Biomedical history. We dedicated over 3 and a half years to the ProSim 8 project, deploying our fleet of engineers globally—throughout the US, France, Germany, the UK, China, and Japan. They completed over 200 customer visits and worked hand-in-hand with customer design partners.
24×7: Can you tell me a few of the recommendations that biomeds made—or possibly a few of the design considerations—that went into the making of the ProSim 8?
Ivankovich: The main design goals for the ProSim 8 came directly from biomeds: all-in-one multifunction in a small, portable shell, with enhancements that make testing faster and easier than ever before. But biomeds influenced many other design features as well. One such contribution was the design for the ECG connections. Talk about a pain. Biomeds emphatically showed us how frustrating it was to secure ECG connections on a simulator. At that time, it was universal: all simulators, regardless of brand, had poor ECG connection design. The ECG leads just popped off. So we invested in secure connection designs for both ProSim models so ECG leads won't pop off.
24×7: Aside from increased PM speed, how does this device benefit biomeds?
Ivankovich: The ability to perform a 5-minute PM is certainly a breakthrough for biomeds, but the ProSim 8 is also the only multiparameter patient simulator in the world capable of testing the popular new Masimo Rainbow SET SpO2 technology—which is now being integrated into Philips patient monitors worldwide.
We know the biomed market is trending toward smaller, more portable test devices, but defeaturing test equipment in order to fit it into a smaller package compromises the test device and the user. Medical devices are getting more sophisticated, not less. ProSim 8 packages all the technology needed for patient monitor performance and safety testing in a device that is 80% smaller and 17 pounds lighter than combined single-function test tools.
24×7: How closely does Fluke work with biomeds on a daily/weekly basis?
Ivankovich: As a global company with perpetual new product development and improvement projects, it's likely a Fluke Biomedical associate is working closely with a biomed in the field nearly every day. "Customers talk, we listen" is one of our core values. There's a saying you often hear at Fluke: "Go to Gemba." Gemba means "the place where the work gets done." Biomeds are our Gemba—not only in research and development, but also operations, service and support, and as the go-to-market. They are integral and active partners in everything we do.
24×7: What is one of the biggest challenges facing biomeds in the industry?
Ivankovich: I think the biggest challenge for biomeds is getting the respect they deserve. Biomeds and clinical engineers represent the last line of protection for patients, doctors, and nurses. Without them ensuring equipment is working properly, problems will occur. Although they can be treated like a cost center at times, they are one of the most important and effective risk-management assets for hospitals and medical device manufacturers.
24×7: What suggestions do you have to help them attain that respect?
Ivankovich: What I love about our customers is that they are so humble about what they do, but this doesn't always help people understand how they protect patients and create value for the facilities they work in. Every once in a while, a little "chest beating" is in order.
Having traveled the world over, I can honestly say that going into hospitals without effective biomed teams can leave you with a feeling of "don't get sick on this trip." If biomed leaders can communicate to administrators how a member of the team solved a problem that got an OR up and running, identified and repaired a problem piece of equipment before it was used on a patient, or made sure that patients don't receive an unnecessary dose during a CT scan, things could improve. A little recognition goes a long way, and biomeds are certainly deserving of that. Biomed leaders: Don't let your team be out of sight and out of mind.
24×7: As biomed departments continue to integrate with IT, does this change the way Fluke approaches device design?
Ivankovich: Biomed integration with IT has long influenced Fluke Biomedical technology and design. Our commitment to providing total digital data-management solutions for biomedical test records and reporting has transformed our product line. Today, biomeds have the choice when investing in Fluke Biomedical test tools—software-to-CMMS communication, or stand-alone test devices. Our products provide both.
24×7: Does Fluke have any new solutions or initiatives on the horizon that would benefit the clinical engineering community?
Ivankovich: We've just launched our new Fluke Biomedical Advantage education and training center on our Web site. We've seen a tremendous positive response from the biomed community for providing this free training service. There are self-paced modules on product applications and functions, medical device standards and regulations, and more—each with a quiz at the end and, if you pass the quiz, we even send you an official certificate of completion. There are live training events, online and catered to accommodate global time zones. And, we're taking requests from the world—in fact, we have experts busily working to implement some of those initial requests as we speak. New educational content will be added all the time, so if you don't see something up there now, check back later and see what's new.
24×7: Why did Fluke decide to implement its new education program? Was there a call for more education from customers?
Ivankovich: The need for education and training has always existed, and we've long deployed resources to accommodate that need. We have an experienced training manager, Jerry Zion, a former biomed manager with 31 years in the industry. In 2010, he was awarded BMET of the year from the Washington State Biomedical Association. During his tenure at Fluke Biomedical, Jerry has traveled the world offering training services to biomeds in need. We decided to implement the digital training platform as a way to harness all that great work in such a way that can be shared with the rest of the world. We can help more people this way—and we're pleased to be able to do so.
---
Chris Gaerig is the associate editor of 24×7. Contact him at .