One expert speaker joined 24×7 Magazine's editorial director on Thursday, June 28, for a free webinar, sponsored by PartsSource, titled: "A Practical and Proven Approach to 100% PM Completion."
In the one-hour webinar, Steve Kelley, manager of diagnostic imaging repair at Piedmont Healthcare in Atlanta, presented a program that he started 10 years ago that has been through multiple Joint Commission, DNV, and state Centers for Medicare & Medicaid Services inspections across seven hospitals.
During this webinar, attendees learned about:
Guidance for device safety and risk reduction
Standard operating procedures for implementation
Practical guidance for everyday PM challenges
Click here to watch the webinar on-demand.
Speaker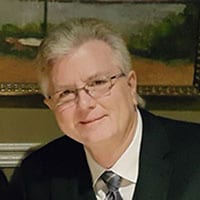 Steve Kelley
Manager of Diagnostic Imaging Repair
Piedmont Healthcare
Steve Kelley has more than 40 years of experience in the healthcare technology management field. His experience includes working as a successful service business owner, a field service engineer, a regional service manager for an OEM, a director of biomedical services of a regional ISO, and a director of clinical engineering for an in-house biomed program and an ISO program. He is also experienced with managing biomed services and diagnostic imaging services.