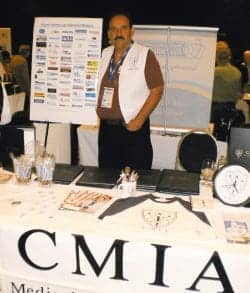 Ken Jackson, a board member from the Inland Empire chapter, looks after the booth at a show.
Most biomedical equipment technicians or clinical engineers involved with a local biomed association will likely know of or at least have heard of the California Medical Instrumentation Association (CMIA). Founded in 1971, the association has grown to nearly 400 members and eight chapters, most recently expanding this year with the addition of its newest chapter in Orange County. Through the years, as the group continued to grow, so too did its logistical issues and managerial concerns. Regardless of the CMIA's size, its mission has always been clear: to educate and connect the biomed community.
Focus on the Members
Like most local biomed associations, the CMIA designs its meetings and training offerings to support the exchange of information throughout the state's biomedical engineering community. To do so, statewide and chapter leaders use member feedback and input to cater to the needs and desires of its membership.
"The individual officers at the chapters are responsible for figuring out the presentations during the year," says Gus Sakis of HTM Trading Inc, Santa Ana, Calif, and chairman of the CMIA. "They'll sit down at the beginning of the year, usually with the entire chapter, and ask, 'What would be of interest for you this year?' "
In the last year, members most frequently called for information and training on information technology (IT) concepts and systems, driven by the increasing integration of the IT and biomed departments in many facilities. Though Sakis insists that none of the education previously offered could be considered training in a traditional sense, in the coming year, he hopes to offer certification programs to CMIA members.
"I want to have real, hard-core IT training that will be made available to CMIA members that want to further their career and get certifications in networking and other fields," Sakis says. "The goal is to become certified as at least entry-level IT professionals with the kind of training to say, 'I know enough about the basics to be able to speak intelligently about that topic.' That's my personal goal. I'm widely supported by all of the officers on the board. The members and chapters around the state just need to figure out how to do it because the way we spend money has to be very carefully done."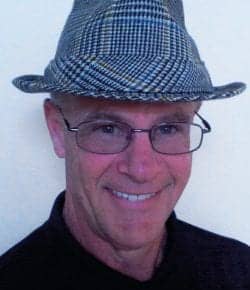 CMIA Chairman Gus Sakis.
Logistical Struggles
This focus on catering to the membership represents a crucial component to the ongoing success of the CMIA because, like all biomed associations, one of the biggest struggles is keeping members involved and active. As such, CMIA chapter presidents meet with local members early in the year to mutually develop a meeting schedule and presentation list that is of interest to and accommodates as many members as possible. According to Dave Sieminski, CMIA treasurer, this interaction remains critical to the association's relevance to its members.
"We always ask what type of education our members would like: What would you like to learn? What can we do for you?" Sieminski says. "The struggle is keeping biomeds involved—trying to find out what biomeds want and fill that need in a time frame that works for everybody. That's one reason that we schedule our meetings. Just filling the needs of the biomed community."
The CMIA also faces challenges familiar to many local biomed associations, such as expanding its membership. While the association tries to interact with the local community through scholarship programs, e-mail blasts, and its increasingly expansive Web site, the group's greatest source of new members comes from word of mouth. Sieminski says that current members' attendance and reports to their coworkers act as the best recruitment tool for the association.
However, not all of the CMIA's struggles have similarities with other biomed associations. Though membership attendance and engagement appear to be problems across the board for biomed associations, the CMIA's most pressing concern involves its structure: Given the size and geographic scope of the organization, keeping in touch with members and managing all of the working parts presents a number of logistical issues that most other associations never encounter.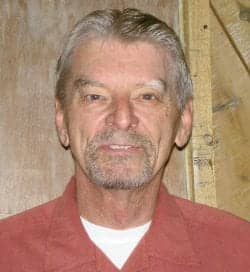 CMIA Treasurer Dave Sieminski.
"It's harder to run a 100-person organization than it is to run a 10-person organization," Sakis says. "The CMIA has probably close to 400 members. That's a lot to keep track of. When the guys first started the group in 1971, there were a half-dozen guys sitting around a basement, having some beers, and talking about their problems, issues, and challenges as biomeds in separate hospitals. Now we've got 400 members, eight chapters, 24 officers, and 12 committees. The biggest struggle that we have is managing the size and complexity of the organization and, to some degree, the logistics of the geography."
Staying Regionally Connected
Though the CMIA has eight distinct chapters, those can logically be broken into two geographic regions (Northern and Southern California). The association's leaders have developed several ways to keep those connected. The first method involves four-chapter events that take place once a year that allow the northern and southern chapters to meet locally and interact. In addition, the leadership of neighboring chapters will discuss meetings and educational content in an effort to offer a diverse set of information to members of all of the regional chapters.
The CMIA Web site has also become an integral part of the association's ability to stay connected. Not only does the site list chapter meetings—which Sieminski claims to receive calls about when it is not updated in a timely manner—and the four-chapter events, but the site's "knowledge base" contains the presentations from chapter meetings, in addition to other pertinent information.
"The Web site is exceptionally important," Sieminski says. "If you scroll through the Web, you can see that we keep all of the current things that we're doing on the Web site. Every biomed that I know of goes on the Web site. At some point, I heard we had 5,000 hits in a month."
Sound Advice

The CMIA expanded still more this year with the addition of an Orange County chapter—which recently welcomed its new members—bringing the CMIA count to nearly 400 members.
Having such success and unique opportunities has also afforded the CMIA leadership an interesting perspective and insight on how to succeed. For Sakis, the key is member and leadership involvement. Invoking the names of the CMIA founders, Sakis describes their dedication and continued support of the association as a primary factor in the group's success. His advice to other associations seems daunting in the shadow of biomeds who have given more than 30 years of support: Establish a workload and ask for a serious commitment from your founders and leadership.
"Make sure that you figure out how much work there is to do, and then make sure that you have more than enough people to help you get the work done," Sakis says. "I would say to ask people to make a 2-year commitment to a position that they're volunteering for. I think if I could go back and change something about our constitution, I would make it a 2-year commitment. You need to define what all of the tasks are and what the project size is, and then stick to that. Then make sure you have plenty of help and that they are dedicated for more than just once a month. Make sure you have people that will dedicate 10 hours a month to the organization."
Sieminski's advice appears less imposing but no less crucial. In his opinion, the key to continued success comes from truly connecting with your membership and assuring that whatever is undertaken is done so with the best interests of the membership in mind.
Find past association profiles in the 24×7 online archives.
"Don't be forceful," Sieminski says. "The best thing is to survey the biomeds in the community and find out what they are looking for. If you have an association, there are already five to 10 people who want to do it. Then you need to go outside to the biomed community and say, 'We have a biomed association that we've started. We're going to have a meeting. Can you possibly come? If not, when would you be able to come to a meeting?' It's all about reaching out. Don't say, 'We're having a meeting. Do you want to come or not?' because they're not coming."
---
Chris Gaerig is the associate editor of 24×7. Contact him at .