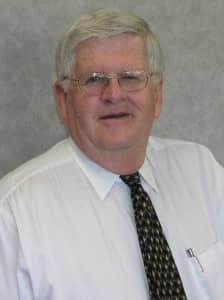 In April 1999, 24×7 published a Soapbox column titled "Rust-Out: The Silent Affliction."* The article described how some biomeds stop progressing technology-wise and stay in their comfort zone, not looking to advance or take on new challenges.
Here we are 17 years later, and we are talking about it again. Like many things in the past, I thought that the problem had been resolved and we had moved on. That thought came to a sudden crash at a recent meeting of the New England Society of Clinical Engineers. The biomeds, clinical engineers, and others in attendance showed so many of the attitude problems that lead to rust-out. A major contributing factor is that we still cannot agree on a name for our profession, despite AAMI's efforts to promote healthcare technology management (HTM). I have been in Biomed since 1962—first for 14 years in industry before going to a medical center as a clinical engineer, then to international work before returning to Clinical Engineering. The HTM label does not fit my background or what I want for the future. It may fit yours. If so, promote it to others.
So many of those at the New England meeting expressed frustration with the lack of support they were receiving from the administration or, in certain cases, from their department leader. Others said that with all their facility's training funds tied up in the information technology (IT) side of the house, they have no future training scheduled.
At the meeting I attended, it was the people with 10 to 15 years of experience in hospitals who seemed to be the most frustrated. Many expressed that they had "topped out," both professionally and financially, in their present positions and that there was little chance of promotions or even training. A large portion of these experienced people will move on to some other position or industry just so they have a challenge in their careers. Others will stay put and complain about the job, the lack of movement, the pay, and the future and pull down their whole department.
A very large percentage of these "stationary technology personnel" did not know about all the free training that is available on the Web through organizations such as AAMI, ACCE, and online news outlets like Fierce Healthcare and Manufacturing.net. Past articles from Prep Talk (formerly ICC Prep) are already searchable on the 24×7 site. I will try to come up with a listing of other sites for future publication.
Also, more regional associations need to offer CEUs for those attending local seminars and meetings. Then attendees will be able to show those certificates to their boss's boss to be sure that the leadership knows who they are and that they are working to improve healthcare delivery in their hospital or company.
It should be noted that a major hospital group in my area claims in the press to have committed over $1 billion to its electronic health record (EHR) system. This same hospital group has equipment more than 20 years old on the patient floors. If something goes wrong, they have to cannibalize units in storage to fix those devices. It seems a little off to me. All that money for technology—which will probably be obsolete before installation—while we have to support old and outdated devices that are used every day on and by patients. The hospital's leadership seems to be drinking a lot of Kool-Aid from the government about the value of the EHR, but it's pushing the system with no clarity as to what is actually needed, what is useless, and what the benefits are for the patients. As biomeds and clinical engineers, we make patients, not technology, our top priority.
One suggestion I want to make to everyone working in hospitals is to talk with the vendors of the technology you are looking to purchase. Talk with the product managers, as they can have modifications made to the product, especially if it does not degrade the product. Talk with technology people in other hospitals, both in your region and in other parts of the country, to learn what they are doing. Do your research with your clinical people so you can create the best purchase specification possible. Finally, work with your materials and financial departments to get the best possible equipment for the clinical team's needs. By getting involved, you will improve your attitude towards your job and your satisfaction level.
In closing, I would like to challenge every teacher in programs that turn out all the technology professionals coming into healthcare. Spend some class time on how students need to promote the profession so the profession can be great and those in the profession valued by the administration, leadership, coworkers, and most of all, the patients. We need to knock the rust off and move forward. We have been moving technology forward for years. Let us be sure to keep it moving by working together and communicating our efforts.
Dave Harrington, PhD, is a healthcare consultant in Medway, Mass. For more information, contact chief editor Jenny Lower at [email protected].
*Editor's note: 24×7's online archives only go back to the mid-2000s.