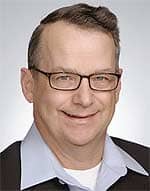 Dennis Minsent, MSBE, CCE, CBET
In the June 2010 edition of 24×7, I wrote an article called "RTLS: Dare to Dream." Since then, several dreams at Oregon Health & Science University (OHSU), Portland, have become a reality and new exciting dreams have emerged. In this issue I will discuss what has been accomplished and what is on the horizon.
Here is a brief background on our initial project. In 2006, OHSU was an early adopter of radio frequency identification (RFID). At that time, capital funding was approved for a comprehensive new Cisco medical-grade 802.11 wireless infrastructure, a Vocera voice over Internet protocol (VoIP) communication system, and an AeroScout RFID real-time location system (RTLS). This was an opportunity to design all these critical systems together to ensure the optimal performance of each—as opposed to trying to make them each work in silos and then combining them.
New Dreams on the Horizon
What is possible is only limited by your own imagination, organizational need, and willingness to push the technology. In the movie classic The Graduate, Dustin Hoffman got one word of advice upon his graduation. That word? Plastics. If I were to give you one word of advice that applies to RTLS, that word would be "integration." Combining data from various systems makes the utility of RTLS all that much more powerful, as you will see. Here's my list of new dreams.
Integration with the Patient's Electronic Medical Record (EMR): This one makes me tingle just thinking about the possibilities. Imagine the power of sending information from your RTLS system to your EMR. Here are just some of the possibilities from my discussions with our OR staff:

Dream 1—to track and log medical refrigerator/freezer and ambient room temperature—has been successfully accomplished. Currently, pharmacy, dietary, perioperative services, and radiology are working on the system, with nursing being implemented as part of a major refrigerator/freezer replacement project.

Dream 2—to monitor patients that are disoriented and at risk to wander off their unit—has been successfully accomplished. This has been implemented on one unit with several others in the planning process.

Dream 3—to monitor and improve patient throughput—various organizational performance improvement initiatives are considering using this functionality. See the example online of what you could expect.

Dream 4—to track surgical instrument sets. It is possible to have RFID tags that can be run through instrument washers and sterilizers. We have tested some early tags and were pleased with the results.

Dream 5—to automatically update mobile equipment status. We are working on this initiative pending the move of the equipment pool from one building to another in 2012.

Our OR staff came to me and said they needed to be able to input the equipment being used during a case in the new OR record being developed with our EMR vendor Epic. They want a new label in addition to the hospital asset label and the clinical engineering label because they were hard to see. Imagine your OR staff canvassing the room to collect tag numbers and enter them into the record. I asked, "What if we placed RFID tags on the devices you need the information on and have that system send the data to the EMR?" They were ecstatic at the prospect!
What if the patient and staff were tagged to update when a patient enters and exits the room or when anesthesia and the surgeon are present to start the case? Would that increase on-time case starts and improve the accuracy of data for OR metrics?
How about inputting the room temperature and humidity in the record for anesthesia?
Would knowing that all the surgical trays were present and ready reduce case delays if the data were available on the tracking board?

Integration with Wireless Infusion Pumps: With RTLS alone you can easily determine the location of the pump. But, if you need a pump that is not in use, you may have to do some searching to locate one. Now, imagine coupling the location information with the status of the pump from the pump's wireless system. Now you can go directly to an available pump and reduce the waiting time of the patient to receive their care. We are working with AeroScout and CareFusion to develop this, which should be available in 2012.
Integration with the Operating Room or Emergency Department Tracking Boards: What if the patient location could automatically be updated on the tracking board without a manual input? Wouldn't that be intriguing?
Integration with the Hospital Bed Management System: What if you could place an RFID tag in your high-throughput rooms and then have your environmental service team push one button to alert you that they are in the process of cleaning the room and then push a second button to update the status that the room is ready to occupy? In busy facilities, that would be a huge help getting patients out of backed-up emergency departments and recovery units into a regular patient unit.
Integration with the Mobile Equipment Management System: Would patient care be improved if your equipment pool could have restocking levels set in critical areas and then could push equipment to those units rather than waiting for a call or faxed request? Could nursing staff use a little more time to focus on direct patient care rather than ordering equipment? I think so!

If your dream is Dream3—to monitor and improve patient throughput—here is an example of what you could expect

Integration with a Patient Transportation System: Could the assignment of jobs be more efficient if you assigned the closest available transporter to a new job rather than any available transporter? This would help improve patient flow and satisfaction. Would a patient appreciate not having to wait to go to a procedure or to be taken to their care for discharge? Absolutely!
Integration Imagination: Just ask yourself or your vendor partners this simple question: "What if …" How can you tie location or presence to a system or process, and increase the value of the data or information? That is your challenge. How can you or your facility use its imagination and ingenuity to further leverage the technologies that you already own and use?
Every organization must choose its path and decide how to best use available technology and solutions to benefit patient care. In a competitive health care marketplace, we are challenged to do all we can with existing resources! Having nearly 6 years' experience with our AeroScout RTLS system, we have evolved well past basic equipment locating services into the realm of "What if …" The challenges we ALL have with health care reform, Hospital Consumer Assessment of Healthcare Providers and Systems—or HCAHPS—and value-based purchasing, for example, require us to be as effective and as efficient as we can to provide high-quality health care to our patients, as well as meeting the financial demands that have been legislated upon us. So, what's your "What if …" question?
---
Dennis Minsent, MSBE, CCE, CBET, is the director of clinical technology services at Oregon Health & Science University, Portland, and a member of 24×7's editorial advisory board. For more information, contact .