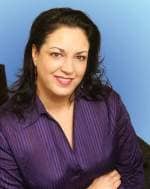 Julie Kirst, Editor
As the summer months end and vacations wind down, September has traditionally represented a time to get back to work or start school. This summer, schools and biomed associations didn't slack off and, in fact, had plenty of education on the books.
The University of Vermont made it easy to learn about advanced medical equipment systems with its online class that started in July. The Intermountain Clinical Instrumentation Society educated its members on the care and maintenance of TEE probes, while the Kentucky Association for Medical Instrumentation meeting addressed the new CMS guidelines. The Colorado Association of Biomedical Equipment Technicians took advantage of the summer weather, swinging into gear with a golf tournament, a happy hour, and a poker tournament—not to mention solid training classes—at its 10th Annual Symposium.
Other events included an informational session at the Healthcare Technology Management Association of South Carolina's meeting about a free health care IT training program, as well as an introductory meeting as the California Medical Instrumentation Association spread its wings to start a new chapter in the San Joaquin Valley.
These meetings do not simply fill gaps in a day, but provide important news and training often overlooked as facilities keep the lid on their coffers. An informational session that informs health care technology management professionals about free opportunities to increase their IT knowledge is golden in today's wireless/interoperable medical environment. Symposiums and meetings that cover devices and service issues, Lean principles, management techniques, and topics about changing technologies and regulations prepare biomeds to face their shifting world with knowledge and ideas that will make a positive impact.
At 24×7 we applaud these associations whose members work tirelessly as volunteers to create programs that empower their members and the whole biomed community. I know how hard it can be to trek to a meeting after a long day, but any support you can give your local association will also benefit your personal career and growth.
24×7's online calendar offers a quick way to find out about many meetings and training offerings. We're also connected through Twitter, LinkedIn, and Facebook to give you ways to share events and ideas, so we hope you will take advantage of the opportunities these social communities provide. If you are involved in an association and want to get the word out, log your event in the calendar and we can add it to notices in our weekly e-newsletter, the Weekly Jolt.
These are exciting times in the medical field as technology accelerates and companies continuously unveil new products. For example, many of you have helped, or are in the process of helping, your facility implement the electronic patient record. Fujitsu Frontech North America Inc has partnered with HT Systems, a health care technology company that provides patient identity management solutions, for HT Systems to distribute Fujitsu's PalmSecure, a biometric palm vein sensor that links the biometric palm vein pattern of a patient to their medical record.
Changes occur every day, and we encourage you to interact with your colleagues to stay on top of the innovations at the forefront of health care. And, if you make your way to the 2012 North Carolina Biomedical Association Annual Symposium in Charlotte this September, come and look for us at 24×7's booth—we will see you there!
Julie Kirst