Last month, Cary, N.C.-based Dude Solutions added BioMed to its computerized maintenance management system (CMMS), TheWorxHub. On the heels of this announcement, 24×7 Magazine sat down with product manager—and former Martha's Vineyard Hospital technician—Braden Witt to discuss the impetus behind this decision and how BioMed can help solve the challenges HTM departments face.
24×7 Magazine: When you worked in a hospital, what were the top challenges you encountered regarding equipment management?
Braden Witt: I'm a former program manager, where I was responsible for the vendors and suppliers who were contracted to perform tasks associated with equipment repair and maintenance. Although not a biomed by trade, I still experienced my fair share of challenges while managing this work at my hospital. A big one, which isn't always obvious, is battery management. The sheer volume of batteries throughout the hospital can be a lot to manage—on top of keeping track of their lifespan and ensuring you have the inventory available to replace them, as needed.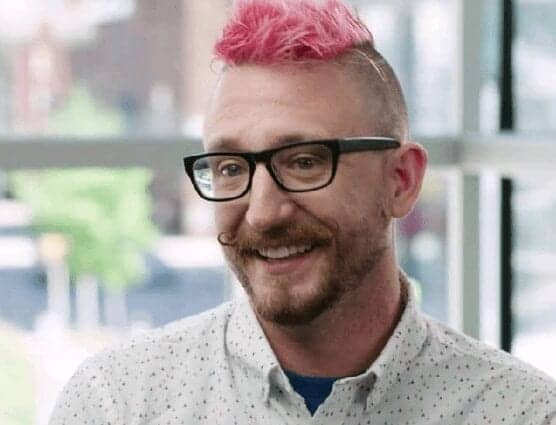 Another is service contracts. They can be a luxury at times, especially for small hospitals that aren't in a position to justify having a contract for every piece of equipment. However, with the right software and training in place, it's possible to train your team to take on this critical work.
Finally, un-networked devices, such as pediatric scales, thermometers or wheelchairs. Simply plugging these devices in to your network isn't going to ensure they are calibrated or reliably prevent user error, like weighing patients in pounds versus kilograms. A CMMS can help ensure these simple, albeit critical, devices are properly maintained and documented.
24×7: What prompted Dude Solutions to enter the HTM space?
Witt: Our clients. Hospitals have been relying on TheWorxHub, our CMMS, to manage their operations for years, and it was time to give biomed a platform to manage everything from the complex work to the simple, daily tasks associated with maintaining medical equipment.
We're also passionate about the various departments in a hospital working together. From facilities and housekeeping to HTMs and clinicians, everyone plays a role in the patient experience. Adding BioMed for TheWorxHub allows every department in a hospital to collaborate and focus on delivering fantastic patient care together, and with a powerful platform to support their daily work.
We know there is often a disconnect between HTMs and their clinician counterparts, so it was important for us to develop and deliver a tool that builds a bridge for better, more streamlined communication. With BioMed, we're elevating the role of requestor to collaborator to quickly correct short-term problems and strategize long-term solutions.
24×7: What are the top do's and don'ts hospitals should keep in mind when purchasing a CMMS?
Witt: You'll be hard pressed to find a solution that checks off every item on your wish list. Do accept that. Do find a vendor who acts like a partner and is committed to your success with an active roadmap and a track record of delivering. If you're migrating from another CMMS vendor, don't be too in love with your historical data.
Take this time to really evaluate your goals and understand your data—it may be less reliable as a historical reference. Do determine what you need for compliance purposes; capture it and archive it somewhere safe. Do attempt to salvage your equipment inventory if it's decent. Do remember that change is hard, and it takes commitment from all departments to successfully launch and broadly adopt a CMMS.
24×7: What sets BioMed for TheWorxHub apart from other hospital-grade CMMS technologies?
Witt: TheWorxHub is a hospital-focused CMMS developed specifically for healthcare and senior living organizations. Delivered from the cloud to any device, our mobile app empowers staff to manage their daily work from virtually anywhere. Our ultimate goal is to make our clients successful.
Across the country, we help hospitals streamline preparation of accreditation surveys and, with biomed, we are taking our Joint Commission features to the next level by making compliance less of a hassle to manage. We also have a request [application programming interface] we can integrate with your electronic medical record system to make it even easier to capture clinical requests.
24×7: What else do you want 24×7 Magazine readers to know about the CMMS segment and BioMed for TheWorxHub, in particular?
Witt: TheWorxHub has been in the healthcare CMMS industry for 20 years. We've grown alongside our clients and look forward to taking their biomed programs to the next level with BioMed for TheWorxHub.
Client feedback is important to our development process and we've been lucky to have both longstanding and new clients involved. They are eager to advise product development to help us fine-tune the experience for current and future clients. Their passion is infectious, and I am impressed at how willing they are to share with us how they work and articulate the tools needed to be successful. It has been an exciting launch.