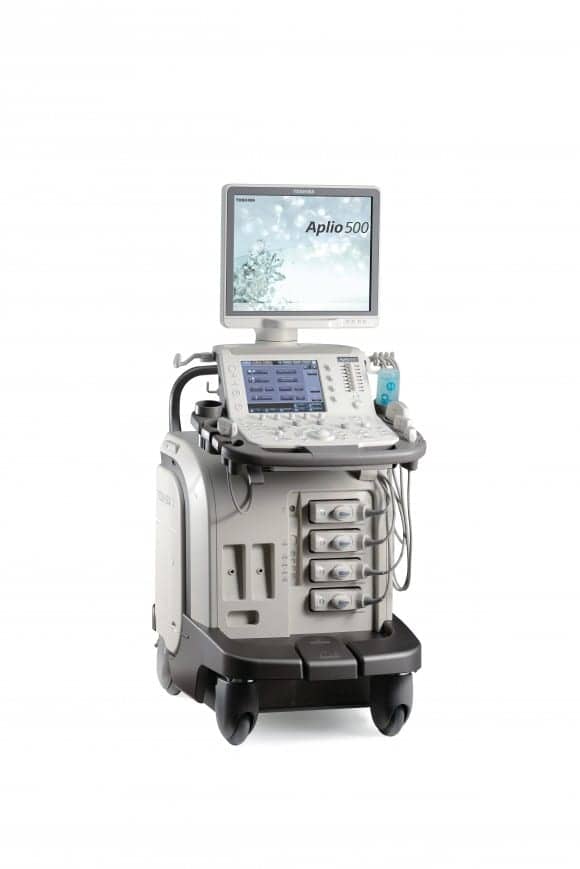 Toshiba America Medical Systems Inc announced that it aims to help customers improve workflow and expand the clinical utility of ultrasound with enhancements to its Aplio 500 Platinum series ultrasound system. The company is calling these enhancements "Innovation 2016," and explains they are intended to extend the life of ultrasound systems by offering updates with the most advanced technology available.
The enhancements include 3D Superb Micro-Vascular Imaging (SMI) to provide enhanced visualization of low velocity flow, allowing clinicians to see smaller vessels in and around areas like tumors and lymph nodes in all three dimensions. A feature known as 3D SMI is intended to improve the anatomical visualization of certain microvascular structures without the need for more invasive modalities. Additionally, 3D Shear Wave is said to offer improved visualization of tissue stiffness of the liver in three dimensions, helping with the visualization of hard lesions. The updated propagation mode supports ease-of-use of the shear wave mapping for repetitive scans.
According to Toshiba, which showcased its updated Aplio 500 at RSNA 2015, the enhancements are available for upgrade to existing Aplio 500 Platinum customers. For more information about the company's Innovation 2016 enhancements, visit the Toshiba America Medical Systems website.