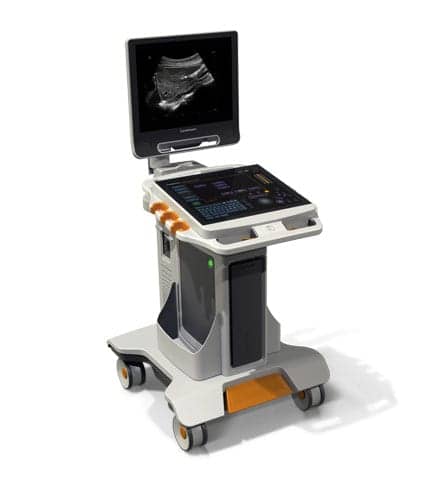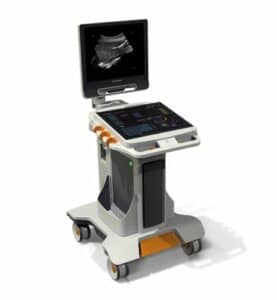 Carestream Health announced that it is demonstrating its Touch Ultrasound platform with new features that address current challenges in sonography at the Society of Diagnostic Medical Sonography (SDMS) Conference and Exhibit held October 1-4, 2015, in Dallas, Tex.
According to Carestream, the Touch ultrasound platform's design is based upon recommendations from sonographers and ultrasound professionals around the world. The company reports that two of its new systems are designed for general diagnostic imaging use in radiology, ob/gyn, musculoskeletal, and vascular applications. The new ultrasound systems have an all-touch control panel and expanded capabilities. The company reports that new technologies were added to existing ultrasound systems to help users achieve better quality images without compromising frame rate.
The Touch Prime employs Carestream's SynTek architecture, a combination of technologies that simultaneously provide enhanced spatial detail with increased frame rates to better capture moving structures while optimizing image formation to reduce noise and artifacts. Imaging and doppler improvements allow for more consistent visualization of subtle tissue contrast differences and can improve the ability to see small structures. The company says this new architecture is a significant step forward from serial line-by-line acquisition of conventional systems. By combining information independently obtained from multiple transmissions, the new architecture synthesizes a transmit beam that is narrow not only at a single point or region in the image but over the entire spatial area, which leads to better image quality. Other clinical benefits include uniform lateral resolution over the entire depth and deeper penetration for imaging of the abdomen and other areas.
The Touch Prime XE is capable of frame rates in excess of 100Hz while maintaining enhanced imaging detail, and includes optional features such as a DICOM package, barcode, and badge readers as part of the system.
Both the Touch Prime and Touch Prime XE have a sealed, all-touch control panel with the speed and flexibility of a soft user interface and the tactile feedback of traditional keys. Etched marking for primary controls helps the user to easily locate key functions without looking away from the image display monitor.
Carestream's Touch Prime and Touch Prime XE are expected to ship in the fourth quarter of 2015. For more information about the new Touch Ultrasound systems, visit the Carestream website.