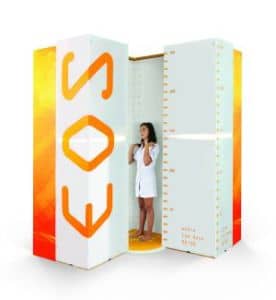 EOS imaging, a 2D/3D orthopedic medical imaging company, announced that the EOS platform has been installed at The Duchess of Kent Children's Hospital, making it the second hospital in Hong Kong to receive the EOS system.
The center performs pediatric orthopedic and spinal surgeries and aims to use the latest technologies while minimizing the radiation exposure for their patients. The hospital was founded in 1955 by the Society for the Relief of Disabled Children, and is now part of the Hong Kong University Hospital network.
EOS reports that the ability to visualize patient anatomy in 3D played an important role in the hospital's decision to rely on the EOS platform for diagnosis, treatment planning, and control. Through the use of the EOS system, the hospital can provide the frequent scans that patients require, while the low-dose radiation will help prevent future health problems as the children grow.
The EOS platform provides 2D and 3D full-body, stereoradiographic images of patients in functional positions. EOS exams require a radiation dose 50% to 85% less than digital radiology and 95% less than basic CT scans. The new EOS Micro Dose system, recently cleared by the Food and Drug Administration, is a step closer to the ALARA principle (As Low As Reasonably Available). This new technology has made the dose for a pediatric spine follow-up exam equivalent to a week of natural background radiation.
For more information, visit the EOS website.