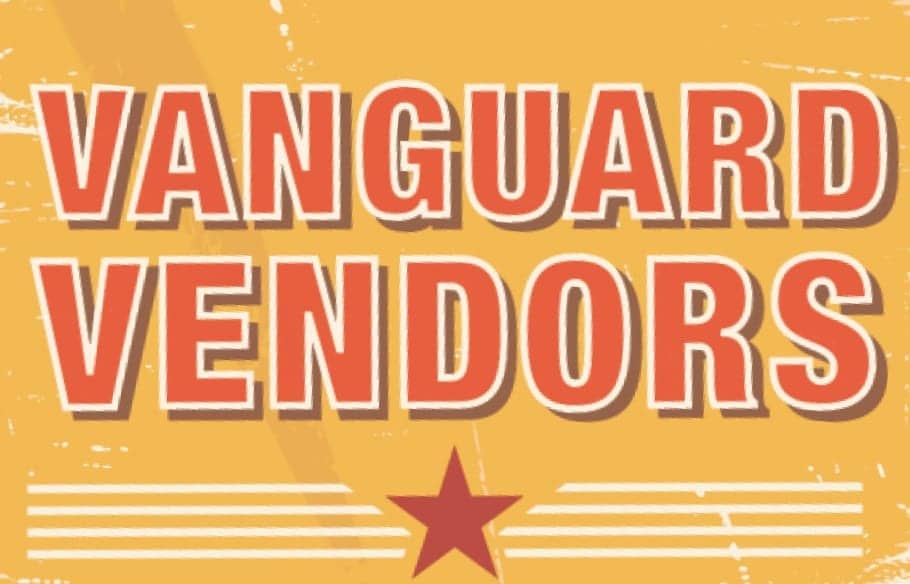 This article will appear with 24×7's June 2016 anniversary coverage.
Device manufacturers, parts providers, and service teams that have helped build an industry
Acertara Acoustic Laboratories
Longmont, CO
Est. 1996
G. Wayne Moore, President and CEO
In 1996, I was…Just leaving Siemens Medical Solutions and starting Sonora Medical Systems.
Our niche: We design and develop ultrasound-testing devices, offer acoustic power testing services for regulatory submissions, and provide ultrasound probe repair.
Major milestone: Receiving the first of our six United States patents for the FirstCall probe tester.
Since 1996…Ultrasound devices have become much more complex and challenging to test and repair.
Fun fact: In 1997 we became the world's smallest ISO-certified medical device company with one employee!
Pop culture peak: Independence Day and Hootie & the Blowfish's "Old Man and Me"
Let's forget about: Beanie Babies
But could we please bring back: $1.22 per gallon gas!
2036 will mean: Developing exciting new ultrasound products and devices that impact the diffusion of this technology into new clinical applications not even thought of yet!
Fluke Biomedical
Everett, WA
Est. 2003
John Shirlock, Engineer, Customer Service
In 1996, I was…Working for BioTek Instruments in Winooski, Vt. (Fluke Corp acquired the biomedical test device group of BioTek Instruments in 2003.)
Our niche: Electrical safety testers, patient simulators, performance analyzers, electrosurgical analyzers, and neonatal test equipment. Our RaySafe products include x-ray test and measurement, diagnostic imaging, radiation safety, and oncology quality-assurance solutions.
Major milestone: In February 2014, Fluke Biomedical acquired Unfors RaySafe, a leader in quality assurance devices for diagnostic x-ray, along with real-time dose monitoring systems.
Since 1996…Testing of medical equipment has become more automated as the use of PC and tablets has become more common.
Fun fact: In 2003, the biomedical test device group of BioTek was located in Carson City, NV, as part of Lionheart Industries. We formed a softball team called "FBC." In our league was a First Baptist Church we played several times. We joked it was FBC versus FBC, an epic battle of science versus religion. It was good fun, and nobody remembers who won!
Let's forget about: Barney & Friends. My daughter was 2 in 1996. I've seen enough dancing dinosaurs to last a lifetime!
But I miss: The pace of life seemed slower in the 90s. It would be nice to go back to simpler times when we weren't tethered to our smartphones, PCs, and other electronics.
2036 will mean: When I was 20, I wanted to work for a company for 50 years. Having worked for BioTek, and now Fluke, for over 43 years, I'm looking forward to reaching my goal!
GE Healthcare
Chicago, IL
Est. 1948
Ted Dunham, General Manager of Service Sales
In 1996, I was…Just graduating from the University of Vermont.
Our niche: We provide transformational medical technologies and services to meet the demand for increased access, enhanced quality, and more affordable healthcare around the world.
Major milestone: GE Healthcare began its multivendor service business in the mid-1990s. And we developed full-field digital mammography, introduced for the first time in 2000.
Since 1996…GE is in the midst of a transformation into a digital-industrial company leading the "Internet of Really Big Things." Bloomberg Businessweek recently called us a "124-year-old startup."
Fun fact: GE Healthcare was a pioneer in developing remote fix and diagnostic capabilities. I remember hearing a lot about this from my father, who led GE Healthcare Services from 1988 to 1999.
Pop culture peak: Jerry Maguire
Glad we ditched: Soul patches and backwards jeans…What were we thinking?
But I'm not done with: Open flannel shirts and ripped jeans. It saved me a lot of time in the morning.
2036 will mean: Advancements in predictive service—understanding and knowing when failures will happen before they actually do.
PartsSource
Aurora, OH
Est. 2001
Brian Delphia, Director of Supply Chain
Our niche: Medical replacement parts and technology solutions
Major milestone: Since 2001, we have grown from seven employees to over 150, and evolved from simply a parts distributor to a healthcare procurement technology solutions company. We're celebrating our 15th anniversary!
Since 1996…Healthcare reform has had a major impact on our industry and created a demand for innovation.
Fun fact: PartsSource facilitates more than one million transactions annually. We keep growing and constantly bring new innovations to the market. And we all get along!
Sports standout: The Cowboys/Steelers Super Bowl, but I wish the Steelers had won.
No one misses: JNCO jeans
2036 will mean: A changing landscape in healthcare technologies—whatever comes our way, we will be ready.
Pronk Technologies
Sun Valley, CA
Est. 2004
Greg Alkire, VP of Sales and Marketing
In 1996, I was…Working with mostly the same talented people, but at a medical device company called Medical Data Electronics that designed and manufactured vital signs monitoring systems.
Our niche: We provide small, rugged, easy-to-use test equipment for biomedical and clinical engineers in the healthcare technology industry.
Major milestone: Our first product, the SimCube NIBP simulator, finally provided a reliable NIBP simulation device that was portable enough to take to patient rooms, instead of dragging vital signs monitors down to the biomed shop.
Since 1996…So many of the hospital facilities we serve are leveraging the portability of newer technologies like ours. It is now commonplace  for an engineer at a hospital to do PM testing without a rolling cart and without dismantling devices from the walls of the patient room. We feel like we have contributed to this change in a significant way.
Fun fact: Pronk's name actually stands for the way some animals hop when they're happy. In Pronk's early days, Founder and President Karl Ruiter wanted to design four-legged robots that had different "gaits" like walking, running—or pronking.
Pop culture peak: Mars Attacks! Great way to forget about the O.J. trial.
Good riddance: Dial-up modems, blue screen resets, and Jim Carrey as The Cable Guy. Can't forget "Macarena"…I would like to meet the guys who started that one.