An article published in the June 25 issue of the Journal of the American Medical Association (www.jama.ama-assn.org/cgi/content/abstract/299/24/2884) reported that radio- frequency identification (RFID) devices could cause electromagnetic interference (EMI), leading to the malfunction of medical equipment. The report caused quite a stir, and while the press had a field day with article titles (one publication went so far as to say "RFID Can Kill You") in reporting these findings, those working in health care had to dig a little deeper and move beyond the sensational to the fine print—or at least the print that contained some key elements.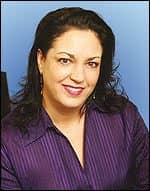 "Electromagnetic Interference From Radio Frequency Identification Inducing Potentially Hazardous Incidents in Critical Care Medical Equipment" (see Weekly Jolt, July 1) was published as a result of a study, conducted in Amsterdam, that assessed EMI caused by active (125 kHz) and passive (868 MHz) RFID systems near 41 medical devices. The study's objective was to assess and classify incidents of EMI by RFID on critical care equipment.
The study's results stated that in 123 EMI tests, RFID induced 22 hazardous, two significant, and 10 light EMI incidents, noting that the passive RFID signal induced a higher number of incidents. The median distance between the RFID reader and the medical device in all EMI incidents was 30 cm (0.1 to 600 cm).
Researchers concluded that in a controlled nonclinical setting, RFID induced potentially hazardous incidents in medical devices, and they suggested that on-site EMI tests and updates of international standards should be required.
On the Biomedtalk listserv, Barbara Christe, program director of biomedical engineering technology at Indiana University Purdue University, Indianapolis, sought to reassure biomeds that the distance of .1 cm used in the test seemed unlikely in actual practice. Having recently completed an extensive study, she said, "In our clinical trials, we began testing at 1 foot from the antennas and noted no interference in all 1,600 tests." She added that interference between technologies and devices is always a concern in the clinical setting, and that careful and reasonable assessments are the best approach to evaluate that concern.
The RFID Journal also responded to the study with an article on June 25 quoting John Collins, director of engineering and compliance with the ASHE, as saying, "There needs to be a growing awareness among hospitals that problems can occur. Hospitals need to do a risk assessment of every wireless device that comes into the hospital, because [the wireless devices] all create a greater noise level in terms of radio frequency waves." He added that power coming from the RFID system may have more of an impact on devices than the type of frequency used.
Amid all the media hype, Christe and Collins provide sane responses by advising testing and awareness. As with any decision—be aware, get the facts, and exercise due diligence.
Julie Kirst