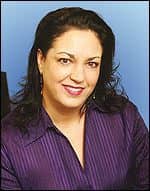 Julie Kirst, Editor
In the business world, partnerships enable companies to do more than they could, or possibly would, on their own. Whether it involves reaching potential customers, saving money by incorporating a feature into another's product, or sharing information and expertise, collaborating with a business with similar goals can strengthen a company's offerings.
In this month's "Soapbox," Randy Berlin, CBET, CPIA, a biomed manager in Sitka, Alaska, shares how his team has utilized iPads to streamline their work. He says, "You could even record videos or step-by-step photos. Maybe 24×7 could set up a video exchange a la YouTube, and everyone could swap little videos on different equipment." Great idea Randy! We're looking into that, but, in the meantime, why not use our Facebook page? In essence, what Randy suggests is a partnership—organizations combining their strengths to help one another as well as others.
At CeBIT 2011, held this past March in Hannover, Germany, and touted as the digital industry's largest event, Giesecke & Devrient (G&D), an international technology provider headquartered in Munich, and Vodafone, a United Kingdom-based telecommunications company, exercised their right to partner by showcasing pilot projects for mobile security applications. According to G&D, the SIM card will be the key to applications in which it serves as the security element for authentication and encryption. G&D said the SIM card could also be used to encrypt all the voice and e-mail traffic on a smartphone. Smartphones, showcased in several displays at CeBIT 2011, showed up in the health care arena in economic discussions. Referencing Germany's health system, the telemedicine keynote suggested that to cut costs, a more effective networking plan among hospitals, physicians, and patients needs development, suggesting online monitoring as an example. According to conference notes, smartphones have started to play a key role in this area due to their "outstanding connectivity and innovative mobile health applications."
Industry leaders, such as those mentioned above, recognize the benefit of partnerships and the potential progress that ensues from collaborating with other experts. Another area where this definitely applies is in maintenance. In health care today, and specifically in biomed departments, we know that training dollars often take a back seat to other needs. Despite this fact, training remains a vital component of a facility's overall growth. With many companies charging for "phone" time, it can be harder than ever to get quick answers to service questions that can put you on the way to a completed repair.
At 24×7, we've partnered with companies to provide our complimentary Expert Insight section, which gives you online access to expert assistance in three different categories—ultrasound, MRI coil repair, and infusion pumps. Going straight to an expert for advice early on in a problem or with a question can lead to reduced maintenance times and faster solutions, which leads to efficiency and productivity. You can access these three experts from our home page to ask your questions. We also post all questions and answers on the Web site, which benefits everyone.
Each month, those of you who contribute to, or write, articles partner with us, which enables us to expand our offerings and support the profession as a whole, and we thank you. Partnerships empower all of us and help make each link in the chain stronger. Let me know of ways your department has found power in partnerships—blog about it with us.
Julie Kirst