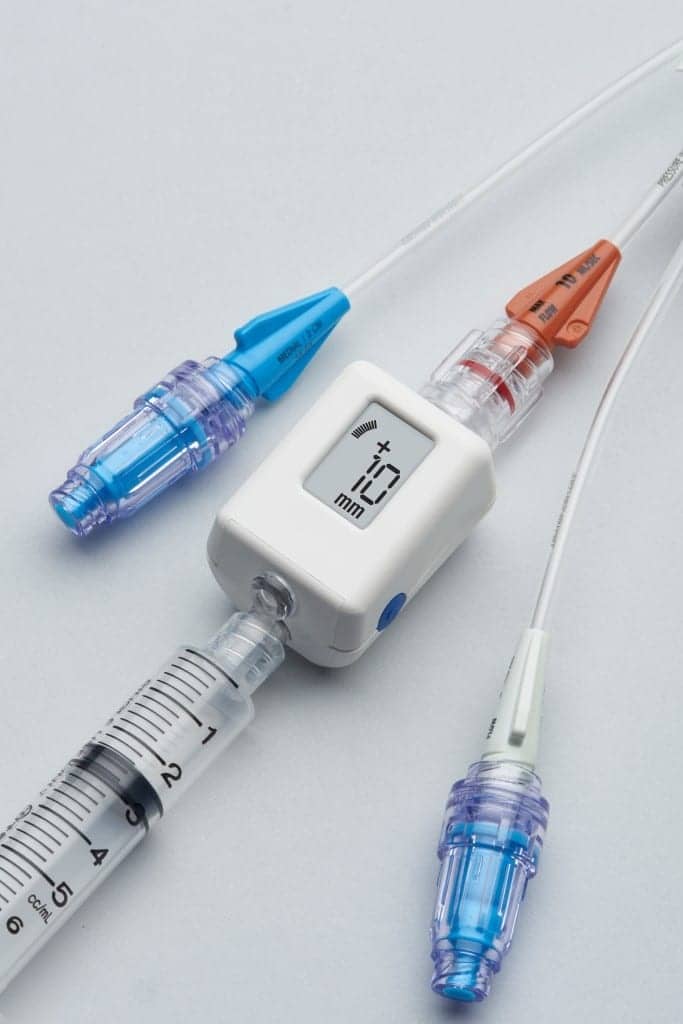 The Compass pressure transducer device from Centurion Medical Products, Williamston, Mich, is designed as an alternative to cabled pressure transduction setups and manometers. According to the company, the device ensures precise, quantitative pressure measurement for central line insertion, central venous pressure for sepsis management, lumbar puncture opening pressure, and compartment pressure.
The digital pressure monitor can help reduce patient risk in critical situations by preventing inadvertent arterial cannulation and speeding assessment of sepsis, bacterial meningitis, and compartment syndrome. It is said to be compact and easy to use for reduced training time. "Compass gives the clinician pressure data quickly and conveniently," says Tom Archipley, president and CEO, Centurion Medical Products. "It provides a faster treatment path and confirmation of success in critical or life-threatening situations such as sepsis or placing a central venous catheter. It can avoid high risk errors such as mistakenly missed compartment syndrome."
The device comes with a sterile, single-use attachment and offers instant auto-calibration for precise readings. It provides a quantitative data displayed for use in EMR documentation. For more information, visit Centurion Medical Products.