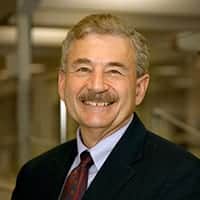 Jeffrey C. Lerner, ECRI Institute's president and CEO, has been selected as one of "50 Experts Leading the Field of Patient Safety for 2016" in the United States by Becker's Hospital Review. Published since 2013, the annual list recognizes clinicians, advocates, and legislators who have distinguished themselves working to reduce errors and improve patient safety in healthcare. Leaders are chosen based on nominations, editorial research, and discretion; recipients may not pay for inclusion.
"This award is far more for our organization and those who work with us than it is for me, though, naturally, I am flattered to be recognized," Lerner says. "Patient safety is at the heart of our mission and we work hard to improve it worldwide."
This year's list also features three leaders from The Joint Commission, including Mark R. Chassin, MD, president and CEO; David W. Baker, MD, editor in chief of The Joint Commission Journal on Quality and Patient Safety and executive vice president for the Division of Healthcare Quality Evaluation; and Ronald Wyatt, MD, the organization's patient safety officer. Other 2016 honorees include Helen Darling, interim president and CEO of the National Quality Forum, and Tejal K. Gandhi, MD, president and CEO of the National Patient Safety Foundation.
ECRI was named a federally designated patient safety organization in 2008 by the US Department of Health and Human Services. Since then, the organization has analyzed more than 1.2 million patient safety reports. The Institute makes much of its research freely available to the public through its Patient Safety Center.
For more information, visit the ECRI Institute website.