If COVID-19 showed us anything, it's our ability to adapt. Just look at healthcare—with the explosion of telehealth and the hospital-at- home care model—and virtual schooling. (I shudder when I think about my stint as my daughter's kindergarten teacher!) Thankfully, the latter is a distant memory. The former, however, is arguably here to stay.
Consider this: The home healthcare market is slated to reach a whopping $36 billion by 2030. But as more patients opt to receive care at home, what does this mean from a medical technology perspective? Who is responsible for maintaining the equipment? Will your HTM department make house calls? AAMI wants to know.
AAMI's Technology Management Council (TMC) is currently seeking feedback from HTM professionals on their approach to home healthcare and device maintenance. Association officials say the insights gleaned from the survey will shape AAMI's future resources and guidance.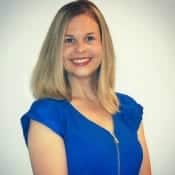 According to Mike Busdicker, chair of AAMI's Technology Management Council and enterprise director for Intermountain Health, "We're looking at maintenance management systems, independent organizations, in-house programs, and manufacturers. The more information we can collect from the field, the better clarity we'll be able to provide."
Qualifying individuals can take the survey at rebrand.ly/qupwu2q.
Speaking of surveys, 24×7 will start collecting responses for our 2023 compensation and job satisfaction survey in the next few weeks. Your participation is vital—and helps ensure that your colleagues in HTM are being adequately compensated.
Earlier this year, Chace Torres, aka "The Bearded Biomed," discussed the importance of participating in the survey in a podcast interview with me. (Check out the episode at rebrand.ly/asmamc6).
"What 24×7's salary survey does," Chace says, "is pull together all the responses of actual biomeds [revealing] what they get paid, what their transgressions are, what their likes are, and what is the heartbeat of our career." Information, Torres says, that "you can't take for granted."
"That's why it's so critical that we all respond to this survey because it gives us a snapshot of the previous year of where we stand," Torres says.
I couldn't agree more. Over the years, I've heard countless stories of how our survey empowered readers to effectively advocate for raises. And with your help, that will be the case for years to come.