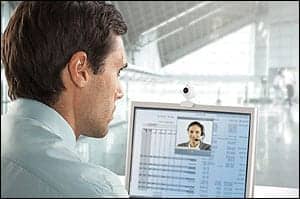 This is a continuation of the previous article on Personnel Management/Supervision, which appeared in the March 2011 issue and covered conducting job analyses, planning personnel needs, and recruitment. After recruitment, the next step is orientation, training, and continuing education, which we will discuss in this article.
Orientation
New employee orientation is the process used to welcome a new employee into the organization. New employee orientation normally contains information about safety, the work environment, benefits and eligibility, organizational history and culture, and anything else relevant to working in the new organization.
The 2011 Joint Commission standard HR.01.04.01 states, "The hospital provides orientation to staff." There are seven Elements of Performance (EPs) in this standard. It requires the hospital to orient staff on relevant hospitalwide and unit-specific policies and procedures, specific job duties, infection control, safety, and other areas. Completion of the orientation must be documented.
Training and Continuing Education
The formal education for BMETs and clinical engineers just provides basic skills that are good enough to help start working in the profession. This education cannot solely be relied on to take BMETs and clinical (or biomedical) engineers further in their careers. This is because the field of clinical engineering has changed rapidly in the last decade or so and advancements in technology require a more educated workforce that requires constant learning. Below are some examples of training and continuing education opportunities.
Obtaining Higher Education
For practicing clinical engineers, this could be working toward their master's degree in biomedical/clinical engineering or business administration. Most of the directors of clinical engineering in large teaching hospitals have a master's degree in biomedical/clinical engineering or business administration, or both. BMETs could pursue a bachelor's degree in biomedical/clinical engineering or business administration. A business administration degree provides knowledge in management, finance, and accounting, which is important for running the department, managing budgets, and contracts.
Interns
A form of on-the-job training (OJT), internships offer college or university students in clinical engineering or technology programs, or recent graduates of clinical engineering or technology programs exposure to the hospital organization and administrative functions. It also provides an opportunity to learn clinical engineering practices. Additionally, it gives experience working with hospital personnel (physicians, nurses, technicians, and other staff). With OJT, a new employee acquires the clinical engineering skills by working with fellow employees. It usually involves a supervisor or an experienced employee passing knowledge and skills on to a new employee.
Professional Organizations
Local biomedical societies (http://www.aami.org/resources/links/biomed.html) offer seminars or monthly meetings that can provide additional learning opportunities and continuing education. Local biomedical societies offer good educational programs with minimal travel and costs. National biomedical organizations and societies (ACCE, AAMI, HIMSS, ASHE, and others) offer annual meetings and other educational opportunities.
Periodic Teleconferences
Periodic teleconferences offer learning opportunities at a lower cost. Teleconference participants learn from the comfort of their office. Local/national biomedical societies and organizations offer periodic teleconferences on a variety of topics.
Certification
Certification (CCE, CBET, CRES, and CLES) also provides continuing education opportunities and should be looked at as an opportunity for career development. Besides other benefits, certification provides monetary rewards, possible progression in the profession, and an advantage during the hiring process.
Training
Various biomedical training programs are available through the original equipment manufacturers and other third-party organizations. These programs can vary from a few days to a few weeks in duration, and can train BMETs on repair, maintenance, and troubleshooting techniques for different types of medical equipment, such as CT, MRI, nuclear medicine, x-ray, ultrasound, and sterilization.
JC Requirements
The 2011 Joint Commission standard HR.01.05.03 states, "Staff participate in ongoing education and training." There are seven EPs in this standard. Besides other requirements, it requires the staff to participate in ongoing education and training to maintain or increase competency, when staff responsibilities change, to meet the specific needs of the patient population served by the hospital, and to develop team communication and collaboration skills. Staff participation needs to be documented.
---
Arif Subhan, MS, CCE, is the chief biomedical engineer, VA Nebraska-Western Iowa Health Care System, Omaha; adjunct assistant professor, biomedical engineering, University of Connecticut; and a member of 24×7's editorial advisory board. The suggestions and views expressed in this article are of the author. They do not represent the views of the Department of Veterans Affairs or the University of Connecticut. For more information, contact .
QUIZ AND ANSWERS
_____________________________ standards require the hospital to provide orientation to the staff.

The Joint Commission
The National Fire Protection Association (NFPA)
The College of American Pathologists (CAP)
The Association for the Advancement of Medical Instrumentation (AAMI)

See the answer

The Joint Commission standard HR.01.04.01 requires the hospital to orient the staff on:

Relevant hospitalwide and unit-specific policies and procedures
Specific job duties
Infection control
All of the above

See the answer

The Joint Commission standard HR.01.05.03 requires the staff to participate in ongoing education and training:

To maintain or increase competency
When staff responsibilities change
To develop team communication and collaboration skills
All of the above

See the answer

Following is/are some of the example(s) of training and continuing education opportunities for BMETs and clinical engineers:

Internships
Periodic teleconferences
Certification
All of the above

See the answer

Internships in clinical engineering provide:

Exposure to the hospital organization and administrative functions
An opportunity to learn clinical engineering practices
Working experience with hospital personnel
All of the above

See the answer