By Keri Forsythe-Stephens
Thursday, August 6, may go down as a monumental day in the Right to Repair movement. In a landmark move, Senator Ron Wyden (D-Ore.) and Representative Yvette D. Clark (D-N.Y.) introduced legislation into Congress that would eliminate hospitals' roadblocks for repairing medical equipment during the COVID-19 pandemic.
The bill, titled the Critical Medical Infrastructure Right-to-Repair Act of 2020, will go a long way in ensuring ventilators and other essential medical equipment stay available for patient use, advocates say. Specifically, Wyden and Clark say this legislation will:
Protect equipment owners, lessees, and servicers from liability under federal copyright law for creating an incidental copy of service materials or for breaking a digital lock during the course of equipment repair in response to COVID-19
Allow equipment owners or lessees to fabricate patented parts on a non-commercial basis and as needed for repair or maintenance in response to COVID-19
Invalidate provisions in equipment contracts to the extent that they prohibit or restrict the repair or maintenance of critical medical infrastructure in response to COVID-19
Require manufacturers to provide, on fair and reasonable terms, access to information and tools used to diagnose problems and service, maintain, or repair equipment
To Wyden, such actions simply make sense in these unprecedented times. "There is no excuse for leaving hospitals and patients stranded without necessary equipment during the most widespread pandemic to hit the U.S. in 100 years," he says. "Qualified technicians should be allowed to make emergency repairs or do preventative maintenance—without having their hands tied by overly restrictive contracts and copyright laws—at least until this crisis is over."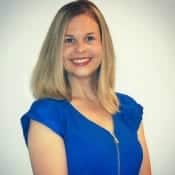 Officials for the Medical Imaging & Technology Alliance, or MITA, hold a vastly different view. In a statement, MITA slammed the legislation, saying it gives "unregulated, third-party medical device service companies unfettered access to proprietary service materials and tools to maintain and repair sophisticated, highly regulated medical devices" during the pandemic.
Many members of the healthcare technology management field take exception to this statement, however. "We believe that every organization that purchases or services medical equipment should have the right to get trained and be able to procure parts to repair the equipment they own," maintains American College of Clinical Engineering President Ilir Kullolli. "This will make healthcare delivery better, faster, and safer—especially during this pandemic."
Gay Gordon-Byrne, who has been dubbed the 'ringleader' of the Right to Repair movement, agrees wholeheartedly. In this month's Soapbox, Gordon-Byrne, the executive director of the Repair Association, lays out her view of the Critical Medical Infrastructure Right-to-Repair Act of 2020 and shares her reactions to MITA's argument. Don't miss out.
Keri Forsythe is chief editor of 24×7 Magazine. Questions and comments can be directed to [email protected].