By Renee Diiulio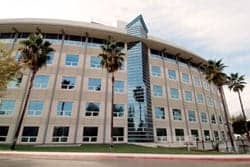 Outside of patient privacy, cybersecurity has not been top of mind—nor needed to be—for today's healthcare organizations. Already faced with overwhelming volumes and underwhelming resources, new initiatives can be tough to get off the ground. But with evidence and guidelines from others, facilities can make necessary adjustments with greater speed and efficiency—and willingness.
"One of the things we wanted to do with the Health Devices Achievement Award, first given in 2006, was to highlight some of the good work that hospitals with memberships in our health devices program have been doing and generate awareness around specific issues," says James P Keller, Jr, vice president of Health Technology Evaluation and Safety for the ECRI Institute, Plymouth Meeting, Pa.
Criteria for the award include a submitted project's progress and status, impact, ease of application within other facilities, and innovation. Initiatives can be related to any health technology management endeavor, including patient safety, technology selection and service, resource allocation, hazard and recall management, staff training, and accreditation.
This year's recipient, the clinical engineering team of Methodist Hospital of Southern California, Arcadia, Calif, developed a cybersecurity initiative under its integrated device management program that will help to pioneer similar initiatives in other facilities. With an FDA alert sent out this summer, the issue is set to garner more attention among the medical community moving forward.
"Methodist Hospital is getting an early start compared to other organizations in addressing problems with cybersecurity of medical devices and putting a system in place to monitor these risks, and they have set a great example for other hospitals wanting to tackle this issue," Keller says.
Because of their innovative and advanced work, Methodist claimed the prize, but six other groups were named as finalists with projects worthy of note:
Boston Medical Center: Telemetry Task Force Alarm Reduction Strategies;
Children's Hospital of Eastern Ontario: Implementation of an Effective Clinical Technology Management Program;
Geisinger Health System, Danville, Pa: Clinical Capital Technology: Assessment, Planning and Optimization;
Halton Healthcare Services, Toronto: Implementation of an Electronic Positive Patient Identification System for Specimen Collection;
Novant Health, Winston-Salem, NC: Clinical Equipment Management Program; and
Parkview Health System, Fort Wayne, Ind: Supply Chain Management Performance Improvement.
Read a related feature article in 24×7 detailing how the Methodist Hospital biomed team implemented their award-winning cybersecurity protocol.