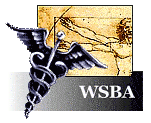 The Washington State Biomedical Association (WSBA) has announced its 2013 annual meeting, to be held on November 20 at 5 pm. This business meeting and social event is being hosted at the Philips Healthcare headquarters in Bothell, Wash.
The annual meeting is the last of a series of activities held by the organization in 2013, which have included eight monthly educational meetings in regional hospitals, the presentation of two scholarship awards for North Seattle Community College (NSCC) students, the annual WSBA Symposium, and a full day of classes in May in Spokane.
At the annual meeting meeting, the group will elect new officers, present the WSBA Annual Achievement Award, and review the past year. For more information, visit the WSBA website.