Konica Minolta is participating in the HIMSS Annual Conference & Exhibition, April 12–16, 2015, in Chicago, displaying some of its security and workflow solutions for healthcare. The company is showcasing its solutions for clinical document exchange and document management, 3D print, enterprise content management, and diagnostic imaging, as well as managed IT services. Konica Minolta will also be participating in the Interoperability Showcase in collaboration with Inofile, its clinical document exchange solution partner.
At its booth, the company is featuring its integrated healthcare solutions designed to meet compliance requirements, improve existing processes, and maximize workflow efficiency and security. Additionally, the company is presenting free educational talks on privacy and security from HIPAA expert Ali Pabrai, CEO of ecfirst; and interoperability/direct messaging expert Therasa Bell, president and CTO of Inofile.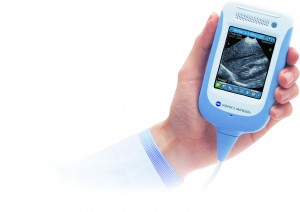 The company has partnered with Inofile to offer secure clinical document exchange solutions through Inofile Kno2, a cloud-based solution intended to replace fax for the exchange of protected health information. Integration to Kno2 is available through Konica Minolta's bizhub multifunctional printers (MFPs), which support the adoption of direct messaging and assist with the compliance of interoperability standards. During the conference, the company will demonstrate how to improve the capture, routing, and storage of clinical, administrative, and business-related documents for healthcare providers.
To address HIPAA privacy and security regulations, Konica Minolta also offers security solutions and services that healthcare customers can use to control and manage access to sensitive data and avoid potential breaches, including HIPAA risk and vulnerability assessments, gap analysis and mitigation, and managed IT services. In addition to these services, the company's new 4750MD and 4050MD healthcare MFPs provide solutions to healthcare workflow and compliance challenges, including the Silex Wi-Fi adapter, which adds medical grade, HIPAA-enabled Wi-Fi capability.
For more information about the range of healthcare IT solutions from the company, visit the Konica Minolta website or its HIMSS booth (#3977).