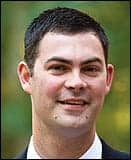 Joe Harper
Like many similar service repair companies, Sage Services Group, Charleston, SC, has seen a spike in business throughout the economic downturn. As the country slowly creeps out of the recession, Sage's business—focused on the repair of patient monitoring systems—continues to grow, albeit from an unlikely source: international requests. Sage founder and President Joe Harper attributes this growth to the same foundation that made the depot repair company successful to begin with: quick turnaround, a focus on individual customers, and quality repairs. But the long-term sustainability of this international work may not be feasible, so Harper stays focused on maintaining a high level of service throughout the United States. Recently, 24×7 spoke with Harper about a number of topics, including expanding the company's service region, the economy, and customer service.
24×7: Can you discuss the history of Sage Services Group?
Harper: When the company started, it was more or less just me. We've grown in the last 5 years and now have a national footprint. We have a sales force out in the field. I don't have a national sales force yet, but we're slowly adding reps to push our service capabilities and introduce our services to hospitals. We have grown at a pace where our turnaround time and quality didn't suffer. It's been steady growth; as the business grew, we were able to handle the workload.
24×7: What services do you offer?
Harper: Our focus is patient monitoring. We offer depot repair services, the sale of refurbished equipment, and replacement parts—we've been growing end-of-life parts recently. When a manufacturer stops support on a particular piece of equipment and the hospitals are not in the position where they can buy the latest and greatest, we can supply replacement parts. So parts sales have been successful for us recently. We're not restricted to one manufacturer. We can service all the major manufacturers like Philips, GE, Spacelabs, Datascope, and Welch Allyn. We work on anything from parameter modules to telemetry transmitters to flat panel monitors—basically, anything hospitals have hooked up to patients to check their vital signs.
24×7: What is your company's philosophy?
Harper: Our values are our integrity and the quality of our work.
24×7: What part does customer service play?
Harper: We go above and beyond when it comes to customer service. Our focus is taking care of each customer one at a time. Everybody has different needs, different budget restraints, and different personnel. We try to cater to each client. We're focused on our service and understanding what each customer needs, and then try to provide a solution.
24×7: Are you aiming to have a national sales force?
Harper: We currently have a national client base with the help of UPS, FedEx, and the Web, as well as being able to advertise through avenues like 24×7. I just don't have representation everywhere that is physically going into all of the hospitals—most of our sales staff is on the East Coast. But we have agreements with some of the clinical equipment service companies and some of the national hospital management companies to the extent that they're sending us equipment from all over the US. We're 1-day away with UPS and FedEx.
24×7: Have you ever entertained doing on-site work?
Harper: A lot of what we do is not work that's performed on-site. It would be really difficult to have a technician go into a hospital blind without carrying a ton of parts. A lot of the work that we do is board- and component-level work. That setting is better in a fixed facility rather than drifting into a hospital to do repairs. We're not a board-swapping company. We get down to the component on the board and figure out why it failed.
24×7: What's your turnaround time for repairs?
Harper: Typical turnaround for in-house repairs is 2 to 4 days. The only exceptions we have is if there is a fault that's intermittent that might surface every week or couple of weeks. If we can't duplicate it, then it's going to take longer than 2 to 4 days.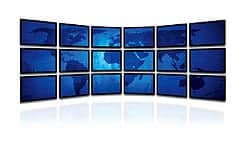 If a customer is willing to give us a chance to repair a part, we pay for the shipping in and out of our facility. We don't charge anything for a customer to send an item in to us to be evaluated. We don't want to charge a potential customer for telling them what's wrong with their part. We're confident that our price is going to be a cost-saving measure and they're going to say, "The unit is there, and they uncovered the fault. Let's move ahead with the repair."
24×7: You have a loaner program for hospitals that send in repairs, correct?
Harper: For most of the equipment we fix, we either offer parts or loaners. There are some biomed technicians that are better equipped than others—a little more hands-on. Those are the biomeds that we cater to on the parts side of things. They like to get into the equipment and perform the repairs themselves. And that's fine. We'll help them out over the phone if we need to. There are other biomeds that either don't have the time or don't have the capabilities to perform the repairs themselves. So they send the unit in, and if we have a loaner for it, we send it out. We can't ever guarantee that we'll have a loaner for equipment, but for most of the equipment we fix, we have backups and loaners.
24×7: Could you describe Sage's repair/exchange service?
Harper: This is catered more to the hospital or technician that is in a bind and needs a part immediately without time for a repair. We have either parts or complete units ready to go that can be shipped same day for overnight delivery. We're offering these parts at the savings that we offer everything else—our savings over the OEM are typically 30% to 60%. The product will come with our standard warranty on it. All we ask is that they send us their part back so that we can refurbish it and put it back in inventory either for them or the next customer that needs a part overnight.
24×7: So the repair/exchange program is not the same as your refurbished sales?
Harper: The refurbished program is geared more toward hospitals that are looking to expand, or if they've lost equipment, or if equipment has been thrown away or damaged beyond repair. If they're looking to add 16 beds of telemetry and they go to the manufacturer, who quotes them $160,000 to add 16 beds, we can offer them the same equipment—refurbished—for probably about half of what the manufacturer is going to offer it to them for.
24×7: How much of your business is refurbished sales?
Harper: It's probably about 30% of our annual business now, even more so recently because of the economy. Hospitals just don't have the money in their budget right now for new equipment. They're getting crunched. Their business has been down because people don't have the money for many of the elective surgeries that they were getting before the economy turned down. It's helped our business in reality. Hospitals are being forced to keep their equipment longer. Historically, they were replacing their equipment every 3 to 5 years. Now, they're extending the life cycle of equipment, and might keep it for 2 or 3 more years than they have in the past.
The manufacturers are seeing the decline in sales, so it seems as though they're ending support on a lot more equipment. In a way, they're trying to force the hospital to buy new equipment. That's where we can step in and help out. We can continue to repair that equipment for them. We can offer alternatives to refurbished equipment. And we sell a lot of parts that manufacturers no longer support anymore.
24×7: As we slowly emerge from the economic downturn, have you seen a dip in this growth?
Harper: I haven't. But we're not seeing hospitals buying new equipment for the whole facility at once. They might slowly add new equipment by department or by floor. Hospital management and biomeds are tuned in to saving money any way they can to help with budget restraints. They're making good management decisions, and utilizing our services has proven to help out tremendously.
24×7: Did hospitals previously make more comprehensive overhauls of equipment?
Harper: We saw a lot more of that in the past where a hospital would make a full conversion. If it was a 400-bed hospital, it seemed like they would pull the trigger and replace everything, whereas now, they're picking and choosing the departments that might need it more than the others.
24×7: What sets Sage apart from similar service companies?
Harper: A big thing for us is the quality of both the parts and repairs that we supply to our customers. Obviously, the cost savings has to be there for customers to use us. We offer a good warranty. There is also the free shipping and evaluation. There's no obligation. If the customer says, "We've decided not to fix it," I'll ship it back to them on my dime without any charge.
The local representation in the areas that we currently have reps sets us apart as well. We offer both pickup and delivery service for those accounts. The rep will actually come in and pick the equipment up for service rather than force the hospital to pack it up and send it out. The biomed guys really like that. Anything to take something off of their workload is a benefit.
The technical support is also important. Some of the manufacturers are starting to charge you to talk to them for tech support. You get on their voicemail, and you have to have a credit card ready to talk with someone about tech support. We're here to help, and tech support is always free.
24×7: How do you deal with increasing competition in the field?
Harper: There are companies that will cut a price. Say you're doing a repair for $100 and they say they'll do it for $95. There's a lot more to a repair than just the price. I'm not going to say that we're the cheapest, but we're not the most expensive, either. With us, you're going to get a good-quality repair, it's going to be done quickly, and we're going to be there to support the customer beyond just shipping the equipment in and shipping it back. We're a service company first.
24×7: What services or products do you have planned for the future?
Harper: We're still always focused on our bread and butter: parameter modules, telemetry transmitters, and vital signs monitors. Those are our core repair and parts modalities. We're not a company that's spread ourselves thin by doing a lot of different things. We're not looking to drift away from our core modalities and jeopardize our quality by trying to pick up other areas that we're not familiar with.
Our international business is starting to grow steadily. It's a focus point for us going forward. We've heard the knock on the door from the international community, so we're looking to provide some of our service capabilities overseas. It's been a good area of growth for us.
24×7: What regions do you service overseas?
Harper: I know all of this business comes from the Internet because I've spent no money advertising to grow international business. I don't think there are too many areas that we haven't been contacted from worldwide. We haven't done business in every country, but we've certainly done it on every continent. The Web-based business—on the international side—is where we're looking in the future, and we can do this without compromising our domestic service.
24×7: What challenges does the international work present?
Harper: The biggest problem is turnaround time. It's hard to perform a timely repair when it takes 7 days to get a box through customs on the shipping side. Domestic shipping is relatively cheap, but when you get into international shipping, it does add cost to the service. And really, we're at the mercy of whatever UPS or FedEx wants to charge us. There is a proven need internationally for our service, and these customers are willing to pay for the added cost of shipment and a longer delay.
I'm also going to have to add some translation capabilities to the Web site and internally. We definitely need to get a Spanish-speaking inside sales person here based on where a lot of the business has been coming from.
The equipment is the same here as it is anywhere else. The label on the front might read in a different language, and everything on the screen might be in a different language, but in reality, it performs the same way.
---
Chris Gaerig is the associate editor of 24×7. Contact him at .