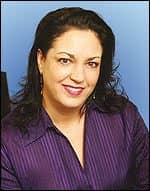 Julie Kirst, Editor
This month, we present the results of our annual compensation survey. In comparing salaries and comments from last year, there were noticeable changes—some that may not make as much sense as others. For instance, last year, a BMET 1 in the Pacific region had a salary that came in, on average, close to $60,000. This year, that salary comes in close to $50,000. Why the change?
A possible explanation: Did BMET 1s from last year move up to BMET 2s this year? Possibly, because last year BMET 2s in the Pacific came a bit closer to $60,000 than the BMET 1s and this year BMET 2s topped the $60,000 mark. I'm interested in your ideas on this and other changes that directly affect you, and I will share them in next month's issue.
Like last year, most responses came in the BMET 3 category. For some categories we didn't have enough responses to provide results. Sadly, we didn't get enough female responses in most of the categories to share results.
Another reason for significant changes could be that answering outside the specified job titles can potentially alter results. For example, from the raw, uncalculated data here are some of the titles given for a BMET: field engineer, field service engineer, chief biomedical engineer, biomedical equipment support specialist, biomed equip tech Sr, and lead biomed, to name a few. Last year, I received an e-mail asking me what a rad tech was, saying theirs were typically called imaging specialists or engineers and he'd never heard of that title. That, I replied, was exactly our challenge. He had just given me two different names for the same position at one facility, so what should we call it? This year, we went with the title given with CRES certification.
The issue of multiple job titles falls perfectly in line with the lack of unity and respect many are concerned about in the profession. There were a tremendous number of comments saying there is not enough respect for the profession compared with clinicians, and I empathize with that. I suggest (and I'm not the first) that agreement on job titles and job descriptions is a great place to start. How many other names does a nurse or physician have? I can see providing levels, such as BMET 1, 2, or 3, but even that is not consistent, as indicated by those who responded that their hospital does not use those designations.
A lack of respect and excessive workloads spurred the dissatisfaction expressed in the survey, and I felt for those who openly expressed how difficult it has been. There were more comments than usual from managers, who say they are struggling with the pressures just like everyone. They expressed high levels of frustration with the lack of help and money, which they felt hindered their departments.
Through all of it, what shines through is the pride and integrity you all have for the work you do. Your discontent ultimately stems from your desire to do the best job you can and advance patient safety. Many of you proffered great ideas about how to improve the trying situations brought on by economic challenges, and I wondered how often you have the chance to share those ideas and be heard. If you haven't sat down as a department lately to brainstorm, now could be the time. Working together, solutions can be found.
After reading your comments I know you don't have much free time, so my thanks to all who took the time to complete the survey.
Julie Kirst