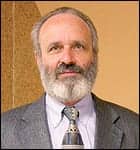 William A. Hyman, ScD, PE
The pros and cons of certification seem to be repeatedly debated in clinical engineering and biomedical technology circles. One such certification program is certification in clinical engineering, which is under the administration of the Healthcare Technology Certification Commission through its US Board of Certification in Clinical Engineering. This program is supported by the ACCE Healthcare Technology Foundation (www.acce-htf.org/certification.asp). The stated purpose of this certification is to promote health care delivery improvement through the initial and continuing assessment of the competency of professionals who support and advance patient care by applying engineering and management skills to health care technology. The certification process includes setting educational qualifications, defining a minimum level of knowledge that is tested through written and oral examinations, and requiring measurable continuing education for certification renewal. Note that this program is distinct from the previous certified clinical engineering (CCE) program that was under the International Certification Commission with support from AAMI. While AAMI continues to renew such certifications, it does not have a program to provide new clinical engineering certifications.
Since clinical engineering certification is voluntary, the question frequently arises as to why the profession should offer and support certification, and why qualified individuals would want to become certified.
The rationale for certification and the reasons why an individual should become certified are varied. One is that it helps advance the profession by demonstrating that there are individuals who aspire to and meet a reasonable standard of knowledge. In health care in particular, this helps put clinical engineering on par with other hospital professional groups that have their own certification programs. If the professionals around you are certified, it becomes increasingly difficult to explain why you are not.
On a personal level, seeking certification should be part of each person's desire to demonstrate that they are of a high caliber and have met standardized requirements. This demonstration can be for personal satisfaction, but it can also be for workplace recognition—even if the employer does not require certification. Certification is also clearly a resume builder that enables what might become part of career enhancement. Certified individuals also become part of the collective certification effort and certified community. The greater the number of certified individuals, the greater is the visibility of certification, and in turn the greater is the potential for certification to become more widely recognized, if not required.
Arguments against certification take the general form of it being irrelevant either professionally or personally. This sometimes takes the form of, "Bob is a great clinical engineer, and he isn't certified." But such anecdotal cases, even if true, do not counter the notion that certification advances the profession as well as those who become certified. Furthermore, this argument is not paramount in the other health care professions that have certification. Should someone without an MD or suitable training be allowed to do surgery just because they are good at it? Should "Mary drives great" mean Mary does not need a driver's license?
| | |
| --- | --- |
| | Find past Soapbox columns in the 24×7 archives. |
Another part of the argument that certification does not prove anything is that it is elitist and the exams are too difficult. The facts are, however, that the educational requirements are those that go with the title "engineer," and that the exams are designed to set minimum qualifications and to bring those who are qualified in, rather than to arbitrarily keep people out. I know from personal experience during my service on the US Board that this is the case, and it is also confirmed by those who have become certified.
Another perspective is simply why bother? Why incur the cost and effort to achieve certification if the external recognition is limited? The answer to this is given above—it is to advance the profession and yourself by demonstrating performance, increasing the pool of certified clinical engineers, and in turn to promote certification as the proper course of action for a professional.
It is appropriate to confess here that I am not a CCE. My reason is that I do not work in a hospital, and my job and related activities do not usually include direct clinical engineering services.
Certification in clinical engineering and other certification programs helps to professionalize the profession and the individual. It is proof of personal achievement; it is recognized by many employers as a measure of appropriate professional accomplishment, even if not required; and it is a clear resume builder. In addition, it brings important parity with other health care professions and contributes to the recognition of clinical engineering. If you are not yet certified, now is the time.
---
William A. Hyman, ScD, PE, is professor of biomedical engineering at Texas A&M University, College Station, Tex, and president of the ACCE Healthcare Technology Foundation. For more information, contact .
What's on Your Mind?
Got a gripe? A recommendation? Does someone or something deserve praise? Share your opinions and insights with your peers. Soapbox columns should be 850 to 900 words in length and can be e-mailed to .