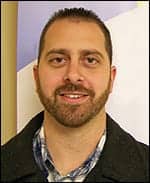 Ed Evans
A bloated inbox is something most people have experienced at least once and is not necessarily something anyone looks forward to. But for Ed Evans, president of Bio-Medical Equipment Service Co (BMES), Louisville, Ky, the contents of his inbox often help him keep a close eye on the community he serves. The BMES Web site offers customers and prospective clients an opportunity to e-mail him directly about any concerns or suggestions they may have for the company. Evans makes an effort to respond to each one of those inquiries individually, a personal touch from a company whose governing principle is "people matter." 24×7 spoke with Evans about customer service, its YouTube channel called BioMed University, and what the company has planned for the future.
24×7: Do you sell reconditioned parts, and do you manufacture parts as well?
Evans: We don't really sell any parts, nor do we manufacture any parts at our facility here. We sell reconditioned equipment—for example, telemetry transmitters are something that we work on. We are able to get used telemetry transmitters when hospitals are upgrading their systems. We refurbish those systems and offer them as refurbished sales so that hospitals can have an alternative to buying brand new. Most of the equipment that we service we can also refurbish and sell.
Everything we sell refurbished leaves our door meeting the OEM standards. We sell a lot of telemetry transmitters and modules. Most of it is related to what we're repairing, which we see a need for in the refurbished market as well. It's right in our core competency, so that's where our focus has been.
24×7: What's the downtime for facilities when a repair is sent to you?
Evans: We have an average of a 3-day turnaround. We don't just advertise that. It's something that we stand by. Turnaround time is something that's really important to me because I know it's really important to the industry. We actually have monitoring mechanisms that we're looking at daily to find out where our turnaround time is. Three days is the average that we had throughout last year. There were even times last year when we were down to 2 days. That's always our goal: 3 days or less. The 3-day turnaround is in-house.
24×7: And then the shipping time?
Evans: We will accommodate whatever the customer needs on the shipping side. If they send it in to us red, for example, we're sending it back out to them red. We respond based on the need that they have.
24×7: Can you discuss the history of BMES?
Evans: BMES was founded in December of 1989. The two founders of the company were Jim Evans and Jerry King. They previously worked for a local medical equipment sales company by the name of Malkin. Malkin sold medical equipment and had a repair division of the equipment that they sold. When Malkin went out of business, Jim and Jerry were faced with what direction they wanted to go. Should they sharpen their resumes or start a business? They chose to start a business. They bought the repair division of Malkin from the bank, and decided to start a business focused on repairs rather than selling equipment. That was how it all began.
The initial focus was on field service and inspections. They were trying to find service-call business and inspection work: hospitals, medical centers, and doctors' offices. They started with that vision, and very quickly, within the first 3 to 5 years, they had an opportunity to buy a lot of test equipment that was geared toward telemetry repair. That's really when the company started focusing on depot repair. Telemetry repair is still the core of what we do, but we've expanded into patient monitoring as a whole. So our focus is primarily on depot repair, instead of field service, which is what they originally focused on, but we do offer reconditioned sales and accessories, among other things.
24×7: All repair work is sent to your facility then?
Evans: It is primarily depot repair, yes. We had a field service repair division of the company that we sold about 3 or 4 years ago, primarily so that we could focus on our core strengths. It's been a very good decision for us. The only time we ever go out on-site now is if one of our customers has a need for it. If they need us on-site, we'll go and take care of that need, but as far as field service work in general, we respond to what our customers need, so we don't have a field service division any longer.
24×7: Did you lose any business when you dropped that division?
Evans: No, actually, we didn't. The reason that we decided to sell that division is that it was distracting us from our core. By having that distraction out of the way, we were able to focus more on our core and make up for that loss of business.
24×7: Can you explain your rental program?
Evans: We try to make everything as simple as possible, so our rental program is not very complicated. If we have the equipment that a facility is looking for and they have a short-term need for it, customers will contact us. Typically, we start out with a 3-month minimum agreement. After that, it goes on a month-to-month rental until they no longer have a need for the equipment and they return it to us. There's no big contract system in place. If they have a short-term need for transmitters, modules, or telemetry systems, and we have the equipment to meet that need, we agree on a price for the rental and move forward with it. Occasionally, we run across the need to have loaners while equipment is sent to us for repair. We are able to meet that need as well most of the time. However, that does not happen often since the BMES turnaround time is 3 days or less.
24×7: What percentage of your business is sales, repairs, and rentals?
Evans: Repairs are our core focus, and they are about 65% of our business. Refurbished sales are about 30%. And rentals are the other 5%.
24×7: How has BMES been affected by the economy?
Evans: No doubt, the economy has been tough on a lot of businesses out there, and I obviously hate to see that, but when it comes to BMES, the reality for us is that we haven't been affected significantly by the economy. My theory on that is pretty simple: Third-party companies like BMES are in the business of saving hospitals money. When there's a bad economy and things are difficult on a larger scale, typically, what health care facilities are looking for are ways to cut costs, ways to do things more efficiently with less expense involved. My theory is that during a down economy third-party companies should be flourishing because we're helping the medical facilities save money.
24×7: Have you seen growth in repair work or an increase in business during this economy, then?
Evans: Yes, our volume has been increasing. I know that there are multiple businesses that are losing sales, losing volume, and losing revenue. But we have not had any years when we lost. We've had gains throughout the down economy. Some of those stronger than others, but I know that there are a lot of businesses hoping to see that.
24×7: Have you been affected at all by the changes in the health care industry?
Evans: I haven't seen anything that I would directly tie to health care reform at this point. You never know what that's going to look like in the future. Who knows what that will turn into, but at this point, I haven't seen anything that I would say has directly affected us. The biggest risk for any business is that health care costs could go up, and as they go up, it affects small and large businesses alike. For me, the jury is still out. I'm trying to watch and see what will really happen with health care.
24×7: How has increased competition in the field changed BMES?
Evans: Competition is definitely stronger than it used to be. There are definitely more third-party companies. If you took a snapshot of the industry 15 years ago, it would've looked much different. From our perspective, pricing wars are the nature of the beast. It does happen and there are companies that do that, but we stand pretty strongly behind our reputation. I don't believe that the lowest price is always the best value.
We've tried to focus on some key areas that I think make us stand out from the rest. One of those is that people matter. We want to keep that focus, whether they're employees of BMES or biomeds in the hospitals. We're all people trying to make a living and trying to do what is right for our organization. If you keep that focus, it makes a big difference. For us, that leads to providing great customer service and making sure that we're always focused. That helps us to go beyond the expected, which is something that we talk about a lot around here: What does it really look like to go beyond the expected in this industry? I think that if you do those things, and you focus on the right areas, that helps you deal with the competition and helps set you apart.
Price isn't everything. We try to focus more on value than anything else. Obviously, you have to stay competitive within your industry, but there's more to staying competitive than your price, from my perspective.
24×7: You offer troubleshooting guides on your Web site. Are these a function of that focus on service?
Evans: Those troubleshooting guides are absolutely there to help the biomeds and anyone else in the industry. What they provide is a quick reference guide more than anything. It helps biomeds do some troubleshooting on their own before it comes to us. The last thing we want is a culture that says, "We're not willing to help you. We just want something from you." So we try to extend ourselves with tools to help the biomeds reach a point where they can make the decision on whether equipment needs to go out for repair or if it's something they can fix themselves and help their organization.
In the end, it all revolves around great customer service and the fact that we want to keep our focus on people. As far as the resources that we offer, there are two primary resources. One is our Web site. There are a lot of resources on there, such as a directory and the troubleshooting guides, as well as biomed association links.
In 2010, we also launched a YouTube channel called BioMed University.1 What we've done there is kind of an extension of those troubleshooting guides, where we walk through, in a video format, and help do a little bit of troubleshooting. Some of the things that we've done on there is teach biomeds how to program their transmitters, navigate around their central stations, or various other problems that they have to troubleshoot. We recently completed a series in December showing how to build what we call a "simulator bridge." This project shows the biomed how to build a device that will allow them to run multiple transmitters on one patient simulator. Our BioMedUniversity YouTube channel is a great resource for biomeds who would rather watch a video to get their information. It's all about providing resources that help others.
24×7: You also ask for feedback from your customers on your Web site. Does this dictate the services you provide?
Evans: The feedback portion of our Web site was designed to help me keep my finger on the pulse of the company and how we're really doing in the industry. One of the great aspects about that is that when the customers or prospects submit feedback, it comes directly to my e-mail. That's not going to someone else, it's coming right to me. I personally respond to all of the feedback that we get on the "How Are We Doing?" section of our Web site. It's a way that I can add a personal touch to let everyone know that I care.
One of the natural side effects of that is, as you get to know and talk to customers and prospects, service products and new opportunities naturally come up through that. We're constantly watching for that, but its primary focus for me is to help understand what's going on in the industry and give people direct access to me, which is not something that you get from every company.
24×7: What products and services do you have planned for the future?
Evans: Currently, we're working on expanding in three main areas: Reconditioned equipment is going to be a big focus for us in 2011—that we're really excited about. We are going to expand that offering and step outside of the basic offerings of telemetry transmitters and modules.
Another is rental. Currently, there is a need in the market for rentals, and we will be working hard this year to expand that offering from BMES.
In addition, we're always looking to expand into different modalities. We're constantly looking for new ideas to pop up, most of which are brought to us by biomeds that have challenges that they're unable to have met. So we have an opportunity to get into new modalities in repair as well.
The key for me when it comes to initiatives in the future is to keep your focus on your core competencies. When you step outside of those core competencies, you try to offer things and can't really stand behind it. What we want to do is make sure we're staying within our core competencies, expanding within that, and making sure that we continue to stand behind the reputation and name that we have in the industry as a solid, reputable company that does what they say they're going to do.
---
Chris Gaerig is the associate editor of 24×7. Contact him at .
Reference
BMES' BioMed University on YouTube: Available at: www.youtube.com/user/biomeduniversity?ob=0. Accessed January 17, 2010.