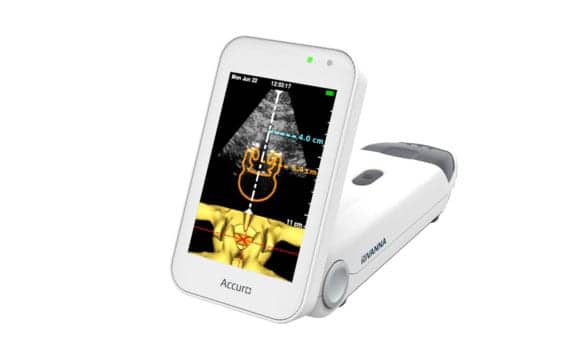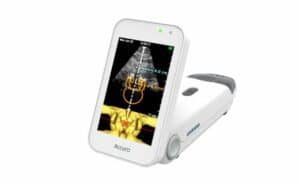 Rivanna Medical, based in Charlottesville, Va, has announced that it received FDA 510(k) clearance to market the Accuro, a handheld and untethered smartphone-sized ultrasound device that is designed to guide spinal anesthesia with automated 3D navigation technology. The Accuro is also designed for ultrasound imaging of abdominal, musculoskeletal, cardiac, and peripheral vascular anatomies.
The Accuro platform is said to provide automated navigation to an anatomical target so a clinician may avoid "guessing" where the target is. The initial commercial application of Rivanna's Accuro platform is designed for guiding clinicians to a first-attempt success in administering spinal anesthesia.
"There are multiple clinical uses for Accuro, a device platform that is based on automated imaging technology," said John A. Williams, president and CEO at Rivanna Medical. "Because of the considerable unmet clinical need for automated image guidance in general, and in the spinal anesthesia market especially, we are looking forward to launching Accuro at the upcoming annual scientific meeting of the American Society of Anesthesiologists (ASA) in San Diego in just three months."
The device is FDA 510(k)-cleared for spinal anesthesia guidance and a variety of additional imaging applications. For more information about Accuro, visit the Rivanna Medical website.