?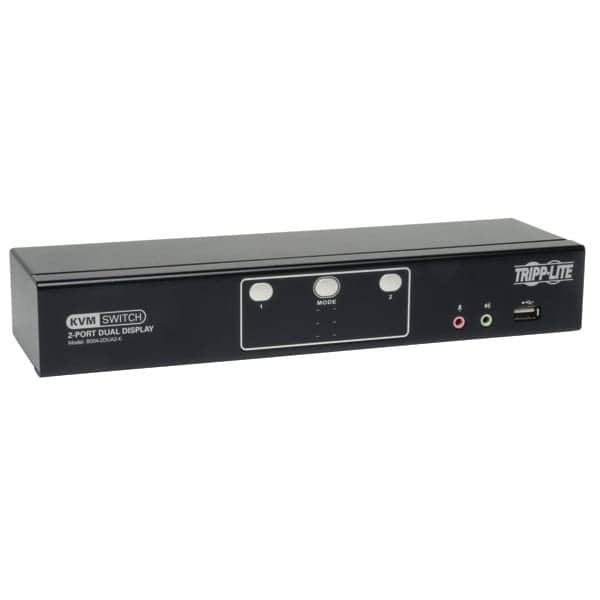 Tripp Lite's expanded KVM line of switches brings enhanced capabilities to people who use multiple monitors. The B004-2DUA2-K and B004- 2DUA4-K use dual-head DVI video cards.
The Quad-View Mode provides support for additional monitors by connecting two switches together. The switches offer Dual Link resolutions up to 2560 x 1600 and analog resolutions up to 2048 x 1536, 2.1 stereo sound, and a two-port USB hub.
For more information, click here.