Make HTM Great Again—the S.C.-based not-for-profit launched on September 7—has secured the services of biomedical veteran Leah Lough. Lough, who previously served as vice president of AAMI, will join Make HTM Great Again Founder Patrick Lynch on his call with the American Society for Healthcare Engineering (ASHE) next week. (The call was previously slated to take place on September 18.)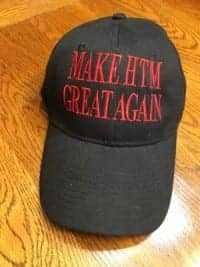 "Lough's 12 years of experience with AAMI, spanning the reign of several executive directors, will surely be a boon to our efforts to organize into a sleek, valuable national presence," Lynch says.
Moreover, Lynch, CBET, CCE, CHTM, CPHIMS, FACCE, is leading the campaign to form a national HTM organization that can provide lobbying and unwavering support for the HTM community. The initiative was formed after general agreement that the charters and missions of AAMI and the ACCE do not fully support the type of organization that is needed.
All HTM associations and biomeds are encouraged to visit www.MakeHTMGreatAgain.wildapricot.org and review the bylaws, read about membership benefits, and join. Moreover, the website now includes a forum, where members (even free members) can post comments, ask questions, and respond to each other's questions/comments.
"It should be a great place to collect the thoughts of the HTM community," Lynch says.