The AAMI Foundation's National Coalition for Alarm Management Safety has released a framework to assist hospitals in reducing the number of nonactionable alarms. The framework appears as an article published in the May/June 2016 issue of AAMI's peer-reviewed journal, BI&T.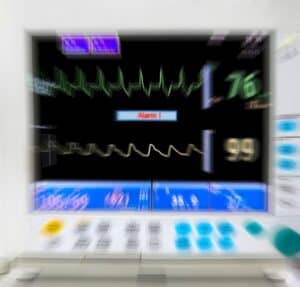 "Alarm fatigue is a challenging sociotechnical problem, and hospitals often do not know where to start in addressing this issue," says James Welch, CCE, executive vice president of product development at Sotera Wireless and the article's lead author. "The goal of the framework is to provide a consistent and repeatable methodology by which each hospital can gauge where it is in addressing alarm fatigue and thereby move closer to becoming a high-reliability organization."
Based on the capability maturity model (CMM) developed by the Software Engineering Institute at Carnegie Mellon University, the Foundation's Clinical Alarm Capability Maturity Model outlines five levels of activities needed to achieve sustainable alarm management. For example, Level 1 institutions rely on an ad hoc approach to alarm management, and their clinical staff feel disempowered to make meaningful changes in alarm management. However, by Level 4, hospitals are regularly reporting consistent metrics and taking an evidence-based approach to managing alarms.
The highest plane is reserved for high-reliability organizations with a sustainable safety culture. "Level 5 organizations exhibit an open environment in which all members can identify the active creation of safety and report real and potential events, especially the instance of adverse events," the authors write.
"This groundbreaking paper provides the structure hospitals have needed to develop sustainable solutions," says Marilyn Neder Flack, senior vice president of patient safety initiatives and executive director of the AAMI Foundation. "By using this iterative process, nuisance alarms can be eliminated and patient safety will be enhanced."
"Framework for Alarm Process Management Maturity" can be accessed on the AAMI website.