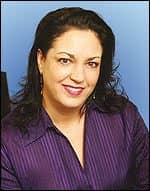 Julie Kirst, Editor
If you missed HIMSS'10, March 1 through 4 in Atlanta, you can still learn about technological and innovative advances by checking out the highlights of the annual conference at www.himss.org.
A membership organization focused on advancing the use of information technology (IT) and management systems to improve health care, the Healthcare Information and Management Systems Society (HIMSS) made it easy for attendees to optimize their time by customizing a list of "can't miss" educational and exhibit-floor activities in each person's area of expertise.
Under the section for a clinical engineering symposium, HIMSS stated, "The environment of change is upon clinical engineers. Those taking proactive steps to understand the new rules and incentives, and to prepare for their impact, will be best positioned for the future. Clinical engineering and IT must design a seamless service and technology support system."
To enhance the clinical engineer's experience, the Web site suggested educational offerings and exhibits of special interest in the field. In addition to the symposium, some of the other suggested educational sessions included "Clinical Engineering and IT Convergence: Why, When and How," "Bringing Healthcare Home: Technology and Telehealth Adoption in Home Care," "Eight Rights of EHR-Based Safe Care," "Creating the Modern OR: The Latest in Surgical Audio/Video Management," and "Beyond Asset Tracking: Innovative Healthcare Improvement with RTLS Technology."
The conference also featured Inter-operability Showcases that bring vendors and organizations together to demonstrate standards-based health IT applications in a venue that simulates typical health care settings, such as ambulatory, hospital/provider, emergency, chronic care, and public health. The Interoperability Showcases highlight the Integrating the Healthcare Enterprise's (IHE) common framework for delivering interoperability across local, regional, and national health information exchanges.
Hospira's successful testing of Hospira MedNet safety software technology at the IHE 2010 North American Connectathon led to its inclusion in the Interoperability Showcases at HIMSS'10. The Hospira MedNet safety software platform for multiple integration profiles includes implementations of medication administration and alarm communications. Through the safety software platform, Hospira facilitates cross-vendor interoperability by successfully partnering with other technology providers.
San Francisco-based Nuvon Inc, a provider of biomedical device inter-operability (BMDI) solutions, showcased the IDM-MG 1000 at HIMSS'10. Connected to a biomedical device, the IDM-MG 1000 utilizes technologies, including an integrated bar code reader, to communicate data through the VEGA platform to the patient's electronic medical record. According to its release, by extending its BMDI capabilities it provides a truly mobile and portable solution to collect and present critical biomedical device data anywhere.
Collaborators Royal Philips Electronics and Microsoft Corp showcased two works-in-progress: The integration of the Philips VISICU's eICU program with Microsoft Windows server 2008 R2 and SharePoint 2010 Beta; and Philips IntelliVue XDS, which is being adapted to run on Windows.
If you attended HIMSS'10, please participate in our blog and share your discoveries.
Julie Kirst