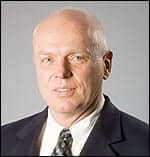 The first thing you should know is that I am not close to being a medical device-IT guru like the prior writers of this column—Cooper, Gee, Sloane, Olbrish, Zambuto, Schrenker—a hit list of the leaders in the field. I am a Boomer-aged clinical engineering director running an organization known in the past as a clinical engineering "shared service" that is based at the University of Vermont, Burlington. However, even in this tiny, liberal outpost of a state, the medical device-IT landscape has changed forever. The health care technology tsunami has impacted Vermont as dramatically as a Ben & Jerry's VerMonster ice cream sundae landing on your lap.
Vermont information technology leaders (VITL)—pronounced "Vital"—was formed in 2005 shortly after President George W. Bush stated, "Within 10 years, every American must have a personal electronic medical record [EMR]." As a nonprofit entity, VITL works with all health care providers, payors, employers, consumers, and state agencies to institute electronic health records (EHRs), a health record exchange, and ePrescribing. This organization is in part responsible for Vermont's rating as second in the nation in EMR progress, according to HIMSS Analytics (a subsidiary of the Healthcare Information and Management Systems Society, or HIMSS), EMR Adoption Model—2009.1
VITL guidelines include IHE Profiles and HL7 standards for vendor compliance with Vermont's health information network. Special efforts are applied toward physicians, including assistance with "meaningful use" justification. Medical device-IT integration is focused on lab devices, spirometers, and vital signs monitors.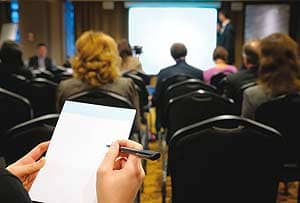 The first stage for CEs and BMETs to work in technology convergence is to understand the language, concepts, cultures, and key factors of the IT world. Societies offer the opportunity for attending seminars, and classroom training is available.
In February 2010, VITL received a $6.8 million federal grant and is designated as a Health Information Technology Regional Extension Center—one of 32 centers nationwide.
Nowhere does the activity to implement an EHR and medical device-IT integration exceed the state's largest hospital, Fletcher Allen Health Care (FAHC), which is the teaching hospital of the University of Vermont, College of Medicine. What do FAHC C-level executives have to say about implementing an EHR? FAHC CIO Chuck Podesta had some advice, listed below, at our regional seminar that helped FAHC become the 36th-ranked integrated health network in the United States, according to Modern Healthcare.2
Too much time is spent on the selection process and not enough on the plan;
Do not start until the scope, resources, and time line are reasonable and organizational buy-in has occurred;
Buy the hardware you need to be successful—do not make this a limiting factor; and
The EHR is not an IS project; rather, it is a clinical transformation.
Medical device integration is a key part of the success of PRISM—the name given to the implementation of EPIC Systems Corp's EHR—in meeting the needs of FAHC. The first modality to interconnect to PRISM at FAHC was the physiological monitoring system. It was first a pilot in our postsurgical care unit, and then it was implemented in all the critical care units. The methodology was via connection to the Philips database server associated with each unit.
Next came ventilators. FAHC used a different tact for these typically stand-alone devices and utilized Capsule Tech Inc connectivity devices for EHR interfacing. A bigger challenge lies ahead in developing wireless interfaces with infusion devices—some 1,200—used throughout the institution. A lynchpin in the biomedical devices integration group at FAHC is Wally Elliott, CCE, a well-respected professional member of our clinical engineering organization.
Medical device interfacing is not limited to the EHR at FAHC. Alarm integration involving a true triumvirate of convergence—medical device alarms, networks, and IP phones—has been successful. New lessons learned in the convergence arena involved the accidental disconnection of server patch cables and software problems with the battery alert of the IP phones. These incidents showed how critical IT reliability is.
The point is, if the convergence of health care technologies is hitting rural states as hard as it is in Vermont, biomedical equipment technicians (BMETs) and clinical engineers (CEs) everywhere need to make this topic a top strategic priority. This is not just a phenomenon of institutions such as Massachusetts General Hospital where MUMPS (the Massachusetts General Hospital Utility Multi-Programming System) was invented, the University of Utah of medical informatics fame, or the VA Baltimore with the first totally digital imaging department. It is likely that Dr House has an EHR system that is connected to at least one medical device.
Taking the First Step
The first stage for a clinical engineering department to work in technology convergence is to understand the language, concepts, cultures, and key factors of the IT world. At the same time, clinical engineering has to share its values, its focus on patient care, and expertise in devices, equipment, and instrumentation in a politically correct way with IT. This requires planning, preparation, and education, both formal and informal; training from the IT folks; and meetings with health care information system staff.
In the March 2009 "Networking" column in 24×7, Steven J. Yelton, PE, BSEE, AAS, from Cincinnati State Technical and Community College in Ohio, covered methods for BMETs and CEs to Get Up to Speed regarding IT and the technology convergence. Societies offer the opportunity for networking with peers and attending seminars. Classroom training can come from companies such as GE Healthcare, or one can purchase DVDs and other media. Colleges and universities offer IT training ranging from the theoretical to the practical.
Perhaps the best resource for BMETs and CEs is the Internet. Resources include links to standards, health care IT communities, manufacturers, training sites, and certification sources like CompTIA. A strategic initiative of our organization is to train up all of our biomed and clinical engineering staff in IT. Online courses are the preferred choice and in my mind a great way to teach a technical subject—especially one with minimal requirements for a screwdriver. I developed a health care technology certificate program covering patient care and advanced technology online and in the laboratory, and an online health care technology management course. The courses use Internet resources extensively—documents, videos, tutorials, simulations, etc. What would be very valuable is for a college or university to create an online certificate program in health care information technology, telecommunications, and EMRs for BMETs and CEs. Four three-credit courses that can get you through the common IT certifications might be the ticket.
Consider the Impact
BMETs and CEs should endeavor to consider the IT impact at every stage of the health care technology life cycle. From the IT perspective, planners consider that the hardware changes very rapidly; many software applications are custom built; support focuses on software upgrades, integration, and content changes; and point-of-sale service contracts are common. For our profession to support the planning, the impact of technology convergence (including the risk, security, and confidentiality issues) and management measures must be assessed. Replacement decisions for medical equipment now must include the ability of devices to interface to the EHR and the value of the data transferred. The acquisition process also requires interoperability specifications for new equipment that may be connected to the EHR. The Medical Device "Free Interoperability Requirements for the Enterprise" (MD FIRE), developed through the collaboration of Partners Healthcare, Johns Hopkins, and Kaiser Permanente, is a good starting point for developing these specifications.
Once the device is delivered to the hospital, the testing of medical equipment connected to the network offers new challenges. Equipment inventories now must contain additional data, such as IP and MAC addresses, and software revision levels take on added significance. Patient safety issues might decrease due to intelligent surveillance, but when an incident occurs, finding the root cause now includes the network. Liability concerns now include the vast amount of data collected by the EHR connected to the medical device. Compliance issues involve HIPAA in addition to Joint Commission standards.
Health care technology convergence is happening everywhere in the US—from the Green Mountains of Vermont to the Silicon Valley of California. BMETs and CEs have to meet this head on with their skills as systems thinkers, problem solvers, and doers. Communication, education, planning, management, and innovation are required for our profession to contribute to technology convergence in successfully improving patient care.
---
Tobey Clark, CCE, is the director of instrumentation and technical services and adjunct faculty, engineering and nursing/health sciences, at the University of Vermont, Burlington. For more information, contact .
References
HIMSS Analytics EMR Adoption Model-2009; page 7. Available at: www.himssanalytics.org/docs/4thEditionEssentialsEMRAdoptionModel.pdf. Accessed February 19, 2010.
2. Carlson J. Then there's the "Best of the Rest." Available at: www.modernhealthcare.com/article/20100125/DIGITAL/301259940 [subscription required]. Accessed February 19, 2010.
Other Links: