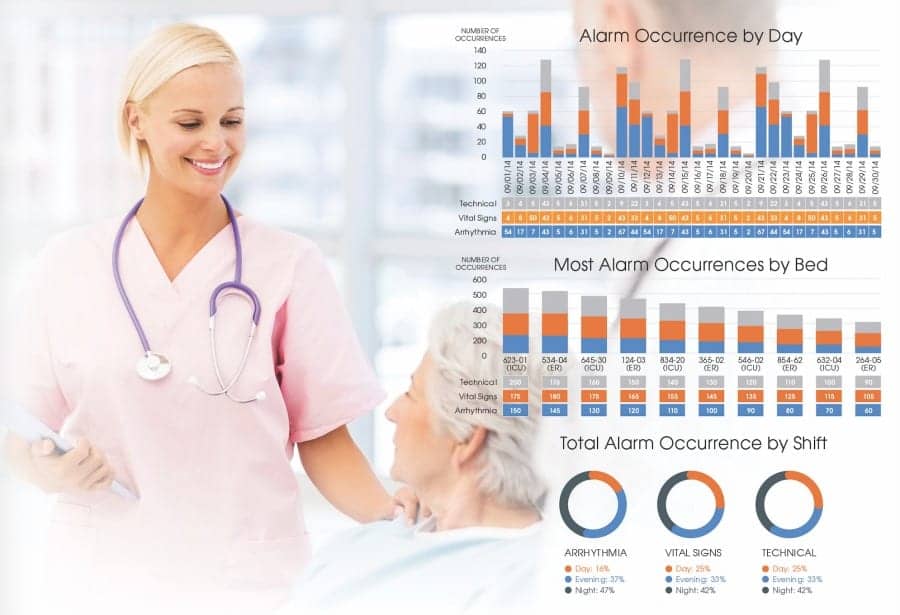 Nihon Kohden has released a new alarm management software system designed to help hospitals reduce alarm fatigue and meet The Joint Commission's National Patient Safety Goal for alarm management. The Aware alarm management and reporting software system builds on the company's ReportKonnect functionality and comes with clinical consulting services to help facilities sustain improvement.
"With Aware alarm management and reporting, hospitals can easily produce the reports required to drive data that assists hospitals in meeting The Joint Commission guidelines. In addition, the reporting tool can help the hospital quantify the improvements they are able to make through staff education, adjustments, and protocols," says Veffa Devers, vice president of clinical excellence programs at Nihon Kohden. 
The software allows hospitals to aggregate alarm data by time, date, and care setting to identify alarms with the highest frequency. The data can then be used to educate hospital staff on alarm management and to develop protocols for alarm reporting. In addition to the software, Nihon Kohden is also deploying nurse executives to meet with hospital leadership and identify ways to reduce nuisance alarms. The company consultants can also perform patient touch-point assessments and review alarm settings to realize alarm reduction goals.
For more information, visit the Nihon Kohden website.