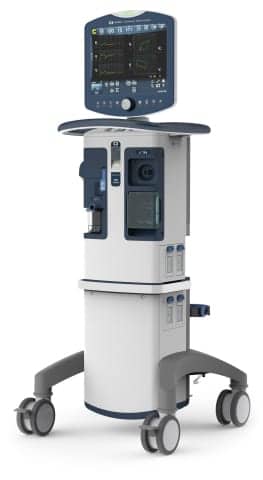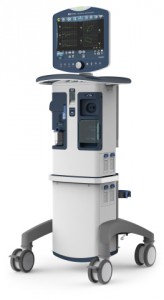 A new acute care ventilator from Covidien, Dublin, Ireland, has been cleared for marketing in the United States by the FDA.
According to Covidien, the Puritan Bennett 980 ventilator helps patients breathe more naturally compared with conventional mechanical ventilation. Technologies designed to wean patients from ventilation more quickly include Proportional Assist Ventilation Plus, which has been shown to help reduce asynchrongy, and Leak Sync software.
Key features of the ventilator include a configurable touch screen, a digital communication board with multiple USB ports for connections to external drives and an HDMI output port that can be used to project the touch screen externally, and several options for connecting to external EMR systems. The unit houses up to two batteries without a compressor installed; the batteries may be changed or swapped out without having to power down the ventilator and interrupt patient ventilation.
The Puritan Bennett 980 ventilator system is for patients ranging from neonatal to adult, the company says. The system has also approved for commercial distribution in Japan and Canada and will be available in those countries and the United States in the coming months.