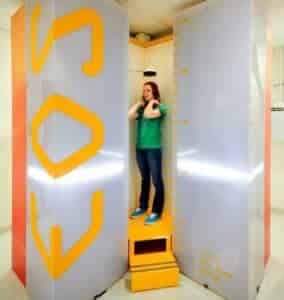 French manufacturer EOS imaging has sold its 10th 2D/3D orthopedic imaging system to the Shriners Hospitals for Children Network, which will be installed at the Shriners' Los Angeles location. The acquisition, which marks the 11th EOS system installed in the Shriners' network since 2011, comes on the heels of an agreement the philanthropic society forged with EOS last year.
Under EOS imaging's deal with the Shriners Hospitals, the North American health network will acquire an undisclosed number of orthopedic imaging systems throughout its 22 hospitals. Officials for the medical device company say the agreement streamlines the process of obtaining corporate approvals, setting pricing, and establishing preapproved terms and agreements for the Shriners network.
The Shriners hospitals—which provide a range of medical and rehabilitative services including surgeries; physical, occupational and recreation therapies; and orthotics and prosthetics—will utilize the EOS systems to scan children with osteoarticular conditions. Such systems are particularly beneficial in a pediatric setting since EOS equipment emits a 50% to 80% lower radiation dose than digital radiology systems and a 95% lower dose than basic CT scanners.
EOS imaging CEO Marie Meynadier calls Shriners' deal with her company a win-win situation for all parties involved. "Through this agreement, patients and their families will have a peace of mind knowing that they have access to an imaging system that offers [less radiation]," she says. "As many of these children suffer from complex osteoarticular pathologies, they often require frequent imaging exams. We are glad that they won't need to add the fear of radiation exposure to their already complex concerns."
For more information about this product, visit EOS imaging.