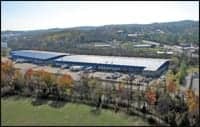 REMEDPAR
ReMedPar, Goodlettsville, Tenn, provides qualityassured replacement parts for medical imaging equipment for most manufacturers and modalities. The company stocks an increased parts inventory in its 110,000- square-foot facility, featuring many models of x-ray, mammogram, ultrasound, nuclear medicine, CT, and MRI equipment. The MRI addition to the facility includes the purchase of two systems and the installation of shielded rooms to serve as QA bays. Ten QA bays have been added for ultrasound parts, repair, and the probe loaner program. The company employs 19 technical experts to serve customers 24 hours per day, a parts inventory valued at more than $27 million, 60-to- 90-day warranties, same-day or next-day delivery on most items, technical training, and glassware solutions.
(800) 624-3994
www.remedpar.com
---

PARTSSOURCE
PartsSource, Aurora, Ohio, is a multimanufacturer, multimodality alternative parts supplier supporting imaging and biomed parts requests for hospital equipment. The company offers parts support for 2,500 makes, models, and modalities of hospital equipment, and aggregates suppliers in PartsFinder 2.0, an internally developed and patented application. The ePartsFinder Web application provides online part ordering and reporting. The company's 200-plus associates capture more than 3,000 parts requests daily, scan warehouse inventory for stock, and search vendors on the open market for pricing options if the requested items are not in stock. Customers are usually contacted within an hour with OEM pricing and information on new, refurbished, and used parts options that help save hospitals 15% to 50% off the OEM parts costs.
(877) 497-6412
www.mypartssource.com
---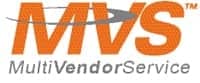 MEDRAD INC USA
Medrad Inc USA, USA, Multi Vendor Service group, Warrendale, Pa, provides depot-based repairs for fieldreplaceable units from original equipment manufacturers (OEMs) for MR coils, ultrasound transducers, and ultrasound parts. To minimize downtime, the company offers an expansive loaner inventory with next-day delivery available. The company's 40-plus years of quality manufacturing and 11-plus years of repairing OEM products helps provide repairs at a cost savings versus OEMs.
(800) MEDRAD-1, ext 5100
www.medrad.com
---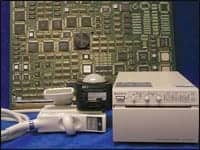 CONQUEST IMAGING
Conquest Imaging,, Stockton, Calif, stocks its 30,000-square-foot warehouse with ultrasound equipment, parts, probes, machines, and peripherals. The sales team searches, resources, and locates parts, probes, and accessories from OEMs with real-time database inventory and overnight delivery. Parts and probes are tested prior to stocking and again before shipping. The inventory of certified preowned ultrasound equipment is guaranteed to perform as well as new equipment. Service and repair are provided for ultrasound machines from such companies as Siemens, ATL, Agilent, Hewlett-Packard, GE, and Hitachi. The company furnishes free technical support, training, and on-site service. It offers several service plans, maintains a repair facility with loaners, and provides a 1-year warranty on parts and a 6-month warranty on probes (excluding TEE).
(866) 900-9404
www.conquestimaging.com