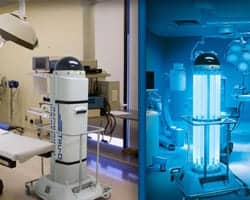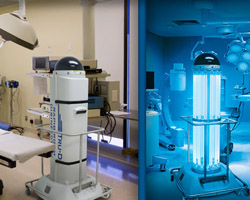 The National Institutes of Health (NIH) Clinical Center, the nation's largest hospital devoted entirely to clinical research, has deployed TRU-D SmartUVC, a 5-foot-tall UV disinfection robot, to help protect against infection.
Manufactured by Lumalier, Memphis, Tenn, SmartUVC uses the company's Sensor360 technology to intuitively measure and calculate the time needed to react to room variables such as size, geometry, surface reflectivity and the amount and location of equipment in the room. According to the company, it delivers the correct dose of UV-C light to eliminate pathogens during a single cycle from a central location in patient rooms, intensive care units, operating rooms and public areas. The robot is said to effective against pathogens such as Clostridium difficile (C. diff.), methicillin-resistant Staphylococcus aureus (MRSA), and carbapenem-resistant Enterobacteriaceae (CRE).
For more information, visit the Tru-D website.