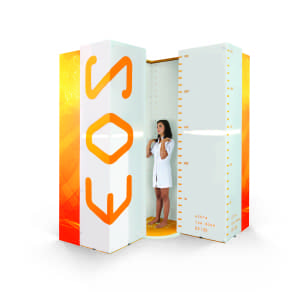 EOS imaging, a provider of 2D/3D orthopedic medical imaging and associated solutions, has announced dual EOS imaging system installations at two of the largest academic hospitals in Germany: Heidelberg University Orthopedic Hospital and the Medical Center of the University of Munich.
According to the company, the EOS imaging system is designed to provide full-body stereo-radiographic images of patients in functional positions, in both 2D and 3D. EOS exams require 50% to 85% less radiation dose than digital radiology (DR), and 95% less than basic CT scans and related software solutions. The new EOS Micro Dose option, recently cleared by the FDA, also more closely aligns the technology with the ALARA principle (As Low As Reasonably Achievable) by reducing the dose from pediatric spine follow-up exams to a level equivalent to a week of natural background radiation.
The imaging system installed at Heidelberg Orthopedic Hospital will help support the more than 6,000 inpatient and more than 50,000 outpatient treatments the hospital provides each year ranging from orthopedic pathologies to injuries of the musculoskeletal system. The University Hospital of Munich, one of the largest hospitals in Europe, has 2,200 beds and 45 clinics, institutes and departments. The installation there will help support the hospital's dedicated joint replacement center, which performs a high volume of surgeries and specializes in revision arthroplasties.
"These key installations further illustrate the growing adoption rate of EOS with recognition by the highest-regarded orthopedics departments in Germany," said Marie Meynadier, CEO of EOS imaging. "We are proud to provide EOS imaging services to the Heidelberg Orthopedics Hospital and the Medical Center of the University of Munich and we look forward to helping these two prestigious sites provide even better services to their patients."
For more information about the EOS full body, low dose 2D/3D imaging system, visit the EOS imaging website.