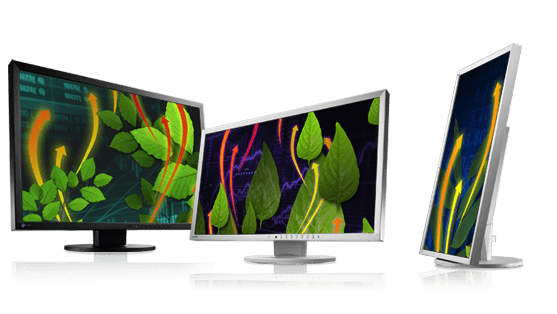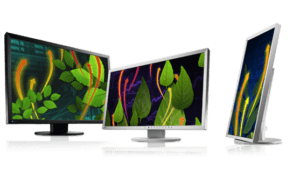 EIZO Corporation, a visual technology company developing and manufacturing imaging display solutions based in Hakusan, Japan, has announced it is now offering a white cabinet option for three of its FlexScan monitors with ultra-slim bezels.
EIZO is making the FlexScan EV2455,  EV2450, and EV2750 model monitors available in white to compliment the aesthetics of a modern office. According to the company, the color white is associated with traits such as cleanliness, purity, and simplicity. These are qualities that EIZO is hoping to convey through the monitors' minimalist designs, as well as the company's focus on visual ergonomics and minimal environmental impact.
FlexScan monitors typically come in a choice of black or gray cabinets. EIZO will now offer white for the FlexScan EV2455 (24.1-inch screen) and EV2450 (23.8-inch screen), as well as the new FlexScan EV2750 (27-inch screen) that the company recently released.
For more information about the white imaging display monitors, visit the EIZO website.