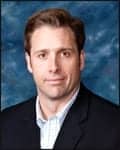 Mike Swinford
With a background in electrical engineering, Mike Swinford joined GE Healthcare's Manufacturing Management Program in 1992. After working around the country and abroad in several of the company's divisions, Swinford landed the job of company vice president and general manager, diagnostic imaging and asset management services, Milwaukee. 24×7 had the opportunity to ask him about GE's role in the industry, and what lies ahead for his company and the people working with its products.
24×7: What has been the reaction to the programs GE created with JCR addressing quality and safety for hospitals?
Swinford: Feedback has been overwhelmingly positive. We are very excited to be partnering with Joint Commission Resources (JCR) on its Quality and Safety Network Series of programs for hospital executives, nurses, physicians, quality and risk managers, and pharmacists. One of the most important things we can do to drive patient safety and outcomes is to work directly with The Joint Commission, which accredits 85% of all hospitals in the United States. This will help more hospitals deliver high-quality, safer health care for the patients' benefit. Viewers have told us that they particularly enjoy the case studies, which definitely make the programming more interesting and enable better understanding of how to meet goals. They also appreciate the fact that the programs aren't just panel discussions.
24×7: With increased access to Wi-Fi and broadband, is GE planning to do more remote diagnostics on its products?
Swinford: We are expanding our proactive remote monitoring tools where online engineers monitor critical device functions, detect impending trouble, and then conduct repairs remotely before the customer even knows there's a problem. GE was the first in the industry to initiate digital services in 1989 and currently has more than 40,000 customer connections. And nearly 17,000 of those systems across the United States and Canada are connected via broadband for the fastest remote diagnostics possible. Our remote fixes are up nearly 30% compared to last year. We're building a system that will automate the process of looking for things that might happen. This predictability provides security and peace of mind to our customers.
Our ultimate goal is to reduce unplanned downtime, respond more quickly and efficiently to our customers, and enable our field engineers (FE) to spend more quality time with customers. That means we're striving for more of our service calls to come in to a remote engineer, and 100% of these calls to either get fixed remotely or diagnosed before an FE goes to the site. Our longterm goals are simple: Instead of a faster fix, it's a proactive plan of care. Instead of 99% uptime, it's zero unplanned downtime.
24×7: What technologies do biomedical technicians need to learn as new generations of equipment are released?
Swinford: The biggest shift in technology is the move to a more computer/PC-based platform versus the traditional electronic or mechanical platforms. More and more devices are able to be networked or have Wi-Fi/RF connectivity capabilities. This technology move will put pressure on traditional biomedical engineering skill sets. More and more, biomedical technicians will face networking, routing, and bandwidth-type issues and will require more A+ and network-type certifications and training. This new world of connectivity makes it much more difficult to understand the root of the problem. Biomeds will have to be able to interact with the IT departments in the hospital and understand basic computing problems such as TCP/IP configurations to advanced issues with ATMs and complicated networking issues. We are seeing some high-end specialization in lab/laser equipment, for example—complex surgical laser and mapping devices. Products that are more reliant on software applications will have more applications-type issues versus mechanical failure, and will become a bigger issue in the future as well.
24×7: Frost & Sullivan awarded GE the 2006 North American Market Leadership Award in CT and said, "GE's focus on developing new technologies speaks to a long-term vision for the scope and capabilities of medical science in the future." What technology or position is GE building toward?
Swinford: Health care doesn't have to wait for technologies that will be available in 2025. They are available today—and today is the right time to act. Today's primary care physician should be armed with the sophisticated technology of today's specialists: portable ultrasound units to detect early heart disease, advanced bone mineral density scanners to catch osteoporosis, and electronic medical records to improve the quality and safety of care.
This suggests a paradigm shift from intervention to prevention. From reorienting the health care system toward health through early diagnosis and prevention, to harnessing the great power of information through technology, there is an opportunity for medical professionals to embrace a new set of core beliefs. This shift can help clinicians detect disease earlier, access more information, and monitor and intervene earlier with more targeted treatments, so they can help their patients live their lives to the fullest.
Zac Dillon is associate editor of  24×7. Contact him at