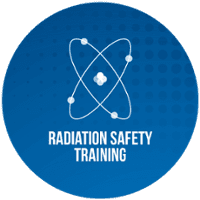 Block Imaging, an independent service organization based in Township, Mich, has launched a new online training center aimed at biomeds and service engineers. Designed to help medical professionals improve their skills and enable facilities to meet requirements from the Occupational Health and Safety Administration (OSHA), the courses include brief video segments followed by online testing and certification.
The company's first course, Radiation Safety Training 101, is currently available for purchase on the site. The tutorial covers best practices to protect personnel from exposure to harmful radiation levels. Additional courses are in development and will be posted as they become available,  says the company. Future topics are likely to include:
Bone Densitometer Installation
"For people to have access to this training anywhere and be able to complete it at their own pace will be a significant time saver for employees and employers alike," says Trish Payne, Block Imaging's training and technical development manager. "Calling a full staff meeting to try and renew a whole company's bloodborne pathogen or radiation safety certifications in a single lunch hour will be a thing of the past."
For more information and to sign up for advance notification of new courses, visit Block Imaging's online training page.