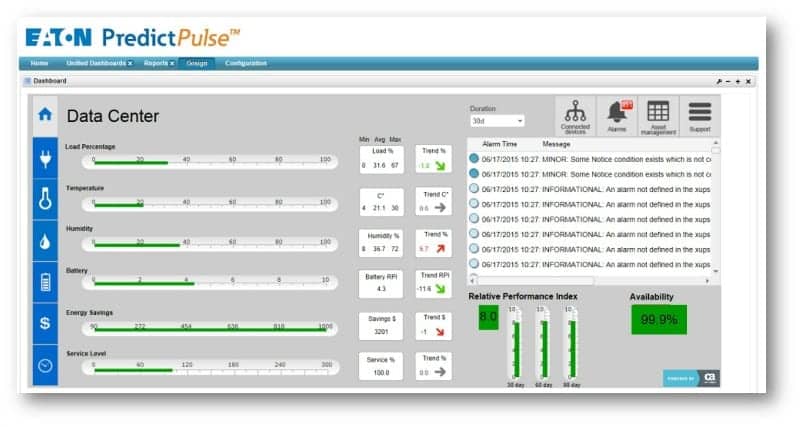 Eaton has announced the launch of PredictPulse service, a next-generation remote monitoring and management system that collects and analyzes data from connected power infrastructure devices to help reduce the risk of downtime. The remote monitoring solution is designed to enable viewing of real-time power diagnostics from a secure online dashboard and mobile application. Advanced sensor and alarm data also let Eaton remotely diagnose and expedite on-site emergency repairs using a smart dispatch process.
"The PredictPulse solution is easy to install and use, and is designed to provide access to real-time status information and increase reliability while reducing risk," says Doug Schuster, senior vice president, general manager, Eaton. "Building on 35 years of remote monitoring expertise, the PredictPulse service platform brings end users an intuitive, next-generation solution that arms them with the insights they need to maintain uptime."
The service lets Eaton experts monitor devices remotely so their customers can focus on their own business and IT priorities, the company says. Users can view real-time device details, alarms, key performance metrics, service history and contact information from their online dashboard to remain up-to-speed on the status of their power infrastructure and any trends that develop. The service's mobile app also displays alarm status, to shorten response times during a critical event when users may be away from their dashboard.
For more information, visit the Eaton website.