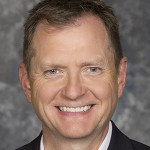 Longtime medical device executive James E. Willett has been named president of TriMedx. In a January 30 announcement, the company stated that Willett will "focus on innovating new and improved service delivery strategies and operational plans for TriMedx's core clinical engineering business."
Willett comes to TriMedx with a substantial background in medical device manufacturing. Most recently, he was vice president and general manager of Covidien's respiratory solutions business unit. In addition to a stint at Hayes Group Consulting, where he worked on marketing, public relations and management strategies for start-up and established medical device firms, he also worked for more than 5 years in Medtronic's surgical navigation technologies business. He earned both a BA in communications and an MBA from the University of Nebraska.
Founded in 1998, Indianapolis-based TriMedx is a subsidiary of Medxcel, a $400 million organization with 1,500 employees worldwide.