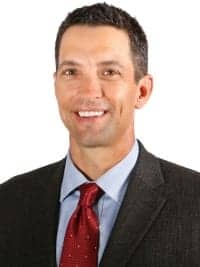 TriMedx, a clinical engineering and medical equipment management company based in Indianapolis, has named James Gupton its vice president of operations and program development. In his new position, Gupton will oversee new product development, service offerings, and the company's field service organization, as well as manage key customer relationships.
"James possesses a winning combination of healthcare business expertise and passion for serving customers that makes him incredibly well suited for this role," said James Willett, president of TriMedx. "Adding James to the TriMedx team makes us a stronger company and strengthens the service we provide to our customers each day."
Gupton previously served as director of customer success for ServiceSource and senior director of global field and factory service for Covidien's Respiratory and Monitoring Solutions business unit, leading a $55 million global business with 200 employees. While at Covidien, he also held the positions of director of customer care and senior global marketing manager of sleep products and ventilation service. Gupton has also held leadership roles with GE and Banner Health, and earned his MBA from the University of Leicester in England.
For more information, visit TriMedx.