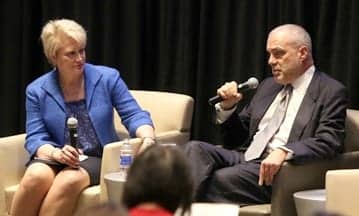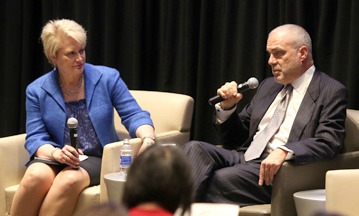 The National Healthcare Innovation Summit will be held June 15–17 at the InterContinental Chicago. Organized by HIMSS and hosted by Avia in alliance with the Network for Excellence in Health Innovation (NEHI), the event will explore ways to improve the quality and affordability of healthcare.
"The conference brings together leaders tasked with the transformation of large delivery systems and who look for innovations to change how we deliver and pay for healthcare. In these types of environments, attendees learn how to solve problems or address challenges that pertain to their own situations," said Wendy Everett, ScD, summit co-chair and chief executive officer, NEHI.
According to the announcement, the event will feature fireside chats, discussion panels, and an innovation gallery aimed at helping participants identify methods to control healthcare cost and improve patient outcomes. Discussion topics will include:
Meeting strategic needs for growth and return on innovation

Highlighting the roles of innovation centers and leaders in major system transformation

Making disruption appealing in major system transformation

Innovating to maximize performance under fee for service and global budgets

Partnering with new market entrants
Keynote speakers will include Jonathan S. Bush, chief executive officer and cofounder of athenahealth; Anthony C. Chang, MD, chief intelligence and innovation officer, Children's Hospital of Orange County; Benjamin K. Chu, MD, executive vice president, Kaiser Foundation Hospitals and Health Plan, Inc; and Lisa Suennin, managing partner, Venture Valkyrie Consulting, LLC.
"The Summit is committed to making health care innovation practical, tangible and most importantly, actionable," said Leslie Wainwright, chief strategy officer for Avia. "Attendees can expect to leave the conference with clear actions, aimed at driving their organizations forward." 
Early-bird registration is available until April 24. For more information, visit the summit registration page.