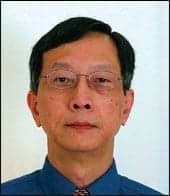 Binseng Wang, ScD, CCE, FAIMBE, FACCE
By now, many 24×7 readers are aware that The Joint Commission (TJC) has drastically reorganized its accreditation standards for 2009. The good news is that only a few substantive changes have been made in the standards, so extensive revisions of existing Medical Equipment Management (MEM) plans are not (yet) needed. The bad news is that the scoring and accreditation decision process has been changed. Careful reading of the "details" is more critical than ever, and clinical engineering is held responsible for duties of other departments over which clinical engineering has little or no authority. The ugly reality is that TJC may force clinical engineering to turn the clock back by 30 years if it requires it to follow outdated CMS guidelines, as evidenced by the unexpected January 5, 2009, revision.
One improvement introduced by TJC is the explicit requirement for the hospital to seek input from clinical users and clinical engineering when it selects and acquires medical equipment (EC.02.04.01-1). Hopefully, this will allow clinical engineering to use its maintenance experience to help select equipment that is more reliable, user friendly, and easier to support. TJC also removed function as an inventory criterion, retaining only physical risks and incident history. This should help the adoption of mission criticality as a criterion, thereby giving major diagnostic equipment the attention it deserves. Finally, TJC added "such as" in front of the "manufacturers' recommendations" in determining the scheduled maintenance intervals, allowing hospitals to adjust them according to their unique circumstances.
Another significant improvement introduced by TJC is the ranking of the Elements of Performance (EPs) in terms of scoring. Instead of simply counting the number of noncompliances that resulted in Requirements for Improvement (RFI), TJC has created four levels of criticality for EPs, ranging from "Immediate Threat to Health and Safety" (level 1, the highest) to "Indirect Impact Requirements" (level 4, the lowest) with the intermediate levels of "Situation Decision Rules" and "Direct Impact Requirements" (levels 2 and 3, respectively). Fortunately, the majority of medical equipment EPs are classified as level 4, including the inspection and maintenance of non-life support equipment EP (formerly EC.6.20-4, now EC.02.04.03-3). In the last 4 years this "3-strikes" EP caused numerous RFIs, as anticipated in the January 2004 "Soapbox."
Read previous "Soapbox" articles in the archives.
On the other hand, TJC decided to classify as a level-3 EP the incoming inspection of equipment that would be included in the MEM Plan (EC.02.04.03-1). Hopefully, this challenge will be attenuated by the new requirement of hospitals seeking clinical engineering input in acquisitions and, thus, giving clinical engineering better visibility of new equipment arrivals. However, since this EP also covers equipment not acquired or owned by the hospital (rental, demo, and patient-owned equipment), clinical engineering needs to be extra cautious not to violate this new rule. The inspection and maintenance of life support equipment remains a level 3 requirement, even though hospitals typically keep sufficient backup units available and missed inspection or maintenance seldom, if ever, creates immediate risks to patients.
Three requirements over which clinical engineering typically has little or no direct responsibility or authority are also classified as level 3 EPs: written procedures for equipment failures, addressing emergency clinical interventions and backup equipment; performance testing of sterilizers; and chemical and biological testing of water used for hemodialysis. Even though TJC added a standard that requires clinical staff and licensed independent practitioners to be "familiar with their roles and responsibilities relative to the environment of care" (EC.03.01.01), ultimately clinical engineering will need all its "charming personality" to convince clinical users, central supply managers, and dialysis managers to keep good records.
All these challenges pale in comparison to what may happen if TJC is forced by CMS to abandon its long-standing principle of allowing each hospital to establish an equipment inventory that includes only "important" equipment and choose the most appropriate maintenance strategy for each device. By specifically requiring annual inspection of nuclear medicine equipment in its January revision, TJC is hinting that it will do whatever is necessary to retain its accreditation authority. This is most unfortunate, as after more than 30 years of debate, the clinical engineering community is finally starting to use repairs and scheduled maintenance data to determine what the failure consequences are, how effective the current maintenance strategies are, and what needs to be improved. Instead of evolving into an evidence-based maintenance approach, clinical engineering may be condemned to follow outdated bureaucratic standards and overly conservative manufacturers' recommendations.
---
Binseng Wang, ScD, CCE, FAIMBE, FACCE, is vice president, performance management and regulatory compliance, ARAMARK Healthcare's Clinical Technology Services, Charlotte, NC. For more information, contact .
What's on Your Mind?
Got a gripe? A recommendation? Does someone or something deserve praise? Share your opinions and insights with your peers. Soapbox columns should be 700 to 750 words in length and can be e-mailed to .